Keysight E5072A/019/245/UNQ ENA Network Analyzer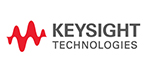 Keysight E5072A/019/245/UNQ ENA Network Analyzer
19105.8
MFG #: E5072A/019/245/UNQ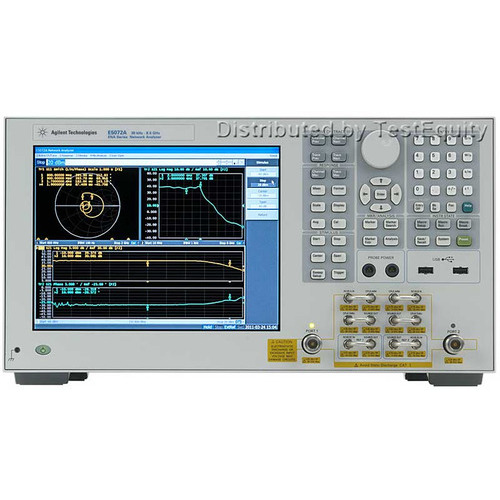 Brand:

Keysight

Condition:

Rental

Family Models:

E5072A
2-port, 30 kHz to 4.5 GHz or 8.5 GHz
Configurable test set (direct receiver access)
Wide output power range (-85 to > +16 dBm)
Fast measurement speed (22 ms @ full 2-port cal, 1601 points, 500 kHz IFBW)
High receiver sensitivity
10.4" Color LCD with touch screen
Windows OS with LAN/USB/GPIB connectivity
Code compatibility with Keysight E5071C and 8753 Series
ENA with Configurable Test Set
Keysight E5072A Network Analyzer, a member of the ENA Series has a more flexible platform and enhanced capabilities that can meet your evolving measurement needs in a wide range of applications (i.e. power amplifiers, high-power or high-rejection measurements). Improved performance of the E5072A exceeds what is possible with current RF network analyzers.
Configurable Test Set
The E5072A with a configurable test set provides access to the signal paths between the internal source, receivers, bridges, and the analyzer's test ports. This improves instrument sensitivity as well as adding the ability to add components or peripherals for a variety of applications. The E5072A delivers new standards in versatility, speed and accuracy, and is suitable for full performance characterization of passive and active components, such as antennas, filters, and high-power amplifiers.
Wide output power range
The E5072A delivers the source power level up to +20 dBm from the test port. By eliminating additional booster amps, the E5072A can perform measurements of compression characteristics of active devices with a single power sweep.
Compatible with the E5071C and 8753
The E5072A leverages all existing features of the 2-port E5071C. 100% code compatibility is guaranteed between the E5072A and the E5071C with fi rmware revision 9.61 or before. The E5072A also offers a powerful code emulation tool (cXL) for 8753ES, which can minimize your transition risk or cost from legacy network analyzers to the E5072A.