Keysight N2773A Power Supply
Keysight N2773A Power Supply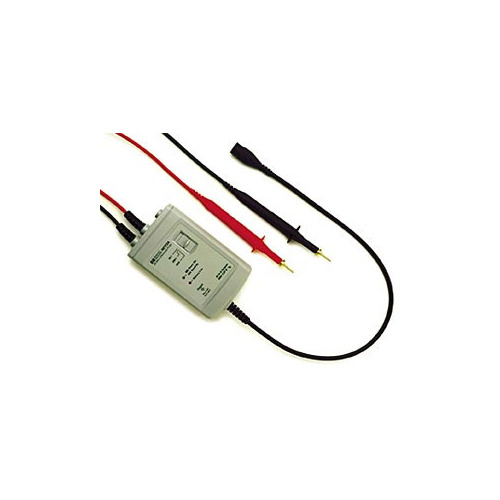 Manufacturer:

Keysight

Condition:

Used

Family Models:

N2772A
Measure up to 600 V CAT III 20:1 and 200:1 switchable attenuation Supplied with a retractable hook, sharp probe tips and alligator clips Bandwidth: 20 MHz Risetime: 17.5 ns Attenuation ratios: 20:1 and 200:1, selectable via switch on probe High CMRR, 80 dB at 60 Hz, 50 dB at 1 MHz Input impedance between inputs: 10 M ohm, 5 pF
Use the Keysight N2772A differential probe with any of the 5000, 6000, or 7000 Series oscilloscopes to safely measure floating circuits with the oscilloscope grounded. With 20 MHz bandwidth and switchable attenuation of 20:1 and 200:1, it provides the versatility for a broad range of applications including high-voltage circuits, motor controls, power supply design, and electronic high-power converters.
Each probe comes with 2 sharp probe tips for use on small components and in tight places, 2 retractable probe hooks for connecting to smaller wires and through-hole components, and 2-alligator clips for use with larger cables.
This probe requires a 9 V battery or Keysight N2773A power supply.