Keysight N2875A Passive Probe
Keysight N2875A Passive Probe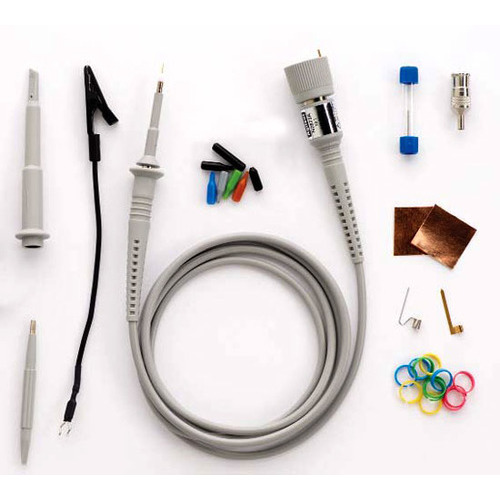 Condition:

New

Manufacturer:

Keysight
Family of 7 mini passive probes spanning from 35 MHz to 1.5 GHz
Small 2.5 mm probe tip
Replaceable spring-loaded probe tip for reliable contact
1:1, 10:1, 20:1 and 100:1 attenuation ratios with auto probe ID readout
Wide compensation range for a variety of scope inputs
Comes with various probe tip accessories
Optional probe accessory kits
N2873A, 500 MHz, 10:1 probe ships with the 9000 Series Infiniium oscilloscope
The N2870A Series passive probe family sets new standards in high performance probing of up to 1.5 GHz bandwidth. These general purpose probes and accessories offer high quality measurements at a very reasonable price.
The N2870A Series passive probes offer DC to 35 MHz, 200 MHz, 350 MHz, 500 MHz and 1.5 GHz bandwidths and various attenuation factors to address a wide range of measurement needs. For general purpose probing, you can use the N2873A 500 MHz model, which provides superior 10 MΩ input resistance, 9.5 pF of low input capacitance and low-inductance ground connection. This keeps probe loading low enough to achieve high signal integrity measurements. The 1.5 GHz passive probe offers even lower input capacitance for measuring faster edges more accurately, making it a low-cost alternative to an active probe.
All N2870A Series probes come with the probe ID readout feature, allowing the probe to be automatically recognized when connected to most Keysight oscilloscopes.
Keysight N2870A Series Passive Probes