Keysight N6705U 056 14585A Control and Analysis Software License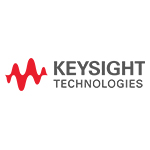 Keysight N6705U 056 14585A Control and Analysis Software License
18557.1
MFG #: N6705U 056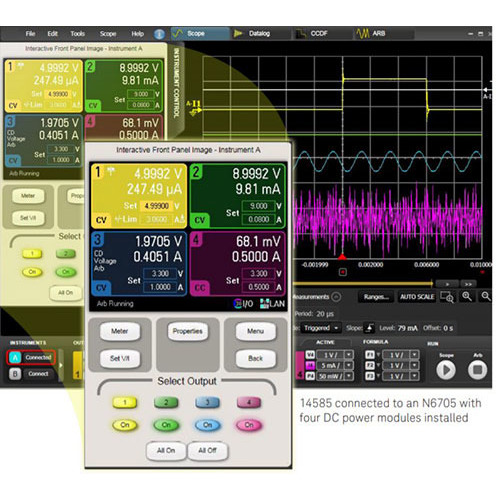 Brand:

Keysight

Condition:

New
Control any N6700 DC power module when installed in the N6705 DC Power Analyzer
Graphical user software - no programming required
Control and analyze data from up to four N6705 mainframes at once; that's up to 16 power supplies simultaneously
4 modes of operation: scope (waveform capture), data log, CCDF statistical analysis (N6781A only), and ARB (waveform creation)
Accurately capture current drain measurements from seconds to days at up to 200,000 measurements per second (in scope mode) directly to a PC
Easily create complex waveforms to stimulate or load down a DUT by inputting a formula, choosing from built-in, or importing waveform data
Capture a waveform, then "play" it back
Perform statistical analysis of power consumption
The 14585A software is available to download free of charge. However, a license is required when connecting the 14585A software to an N6705A or N6705B or N6705C DC Power Analyzer mainframe. The license resides inside the N6705A/B/C, not on the PC, and is specific to the mainframe's serial number. Any copy of the 14585A software can connect to an N6705A/B/C mainframe as long as the mainframe has a license installed in it.
You can add a license to your currently owned N6705A or N6705B or N6705C by ordering the N6705U-056. A license key will be provided to you to activate the license on your mainframe.
The Keysight 14585A control and analysis software is designed to control the advanced functions of, as well as analyze the data taken from, an N6705 DC Power Analyzer via the familiar controls of a PC.
The software can be used to control any of the 24 DC power modules in the N6700 family when they are installed in an N6705 mainframe. With one instance of the software, up to 4 mainframes can be controlled simultaneously. Since the N6705 can hold up to 4 DC power modules, that's up to 16 power supplies at the same time.
Perform waveform capture, long-term data logs, or create arbitrary waveforms for up to 16 power supplies, from basic to precision, depending on your application.
Perform advanced battery drain analysis, such as CCDF statistical analysis, when the N6781A SMU is installed.