Keysight N9918A/010/112/210/211/233 FieldFox RF Combination Analyzer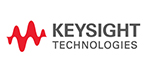 Keysight N9918A/010/112/210/211/233 FieldFox RF Combination Analyzer
19687.501
MFG #: N9918A/010/112/210/211/233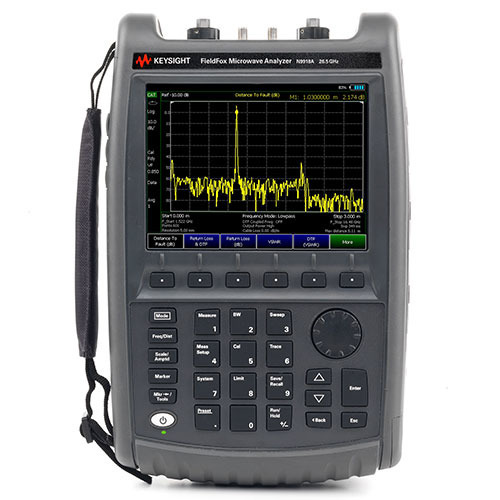 Brand:

Keysight

Condition:

Used

Frequency:

26.5 GHz
Cable and Antenna Analyzer (CAT), Vector Network Analyzer (VNA)
30 kHz to 26.5 GHz
Dynamic range: 100 dB
CAT: Distance-to-fault, return loss, cable loss
VNA: S11, S21, S22, S12, magnitude and phase
Spectrum Analyzer
5 kHz to 26.5 GHz
± 0.5 dB amplitude accuracy, full band, over full temperature range of -10 to +55°C (14 to 131°F)
Spur-free dynamic range: ≥ 105 dB
Full-band tracking generator
FieldFox 30-second video introducing real time spectrum analysis (RTSA)
Designed to Withstand Your Toughest Working Conditions
The N9918A FieldFox 26.5 GHz RF Combination Analyzer's base function is a cable and antenna analyzer and it can be configured to include a spectrum and network analyzer. FieldFox can be ordered with additional capabilities: power meter, independent signal generator, vector voltmeter, interference analyzer, variable DC source, and built-in GPS receiver.
Noise Figure Analyzer Mode (Opt. 356)
Expanding measurement capabilities include noise figure analyzer mode — a key performance parameter in many RF systems. FieldFox can characterize the noise figure of devices including low noise amplifiers (LNAs), frequency converters and receivers using the industry proven Y-factor technique. By combining noise figure measurements with full 2-port vector network analysis, spectrum analysis and power sensor integration, FieldFox can now provide complete characterization of amplifiers and converters in the field or repair depots.
Independent source, vector voltmeter (VVM), power sensor and built-in measurements
RF source: 30 kHz to 26.5 GHz, CW, CW coupled, and tracking
VVM: 30 kHz to 14 GHz, compare phase and electrical length
Power measurements with USB sensor: 9 kHz to 24 GHz (sensor dependent)
Built-in power meter: 100 kHz to 18 GHz
Three-year warranty
Includes: AC/DC Adapter, 1 battery, soft carrying case, LAN cable, quick reference guide, and user's guide.