Keysight U1586B Temperature Adapter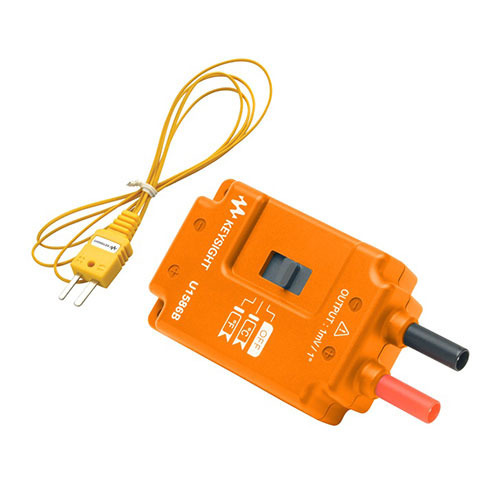 Brand:

Keysight

Condition:

New
K-type bead probe supplied.
Measures -50°C to 1000°C / -58°F to 1832°F.
Slider switch to measure in °C or °F.
1 mV/°C or 1mV/°F output.
Either Alkaline or Carbon-Zinc single standard 9V battery needed.
To be used with Keysight handheld oscilloscopes or handheld digital multimeters.
The U1586B temperature adapter expands the capabilites of your handheld oscilloscope or handheld digital multimeter to measure temperature, either in °C of °F. To be used with a K-type bead thermocouple, and with approximately 1600 hours battery life with an alkaline battery, this adapter ensures you get the most out of your handheld scope or DMM purchase.
NOTE: U1586B replaces U1586A. The only difference is the color.