Keysight U8489A/200/U2000A-301 USB Thermocouple Power Sensor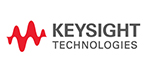 Keysight U8489A/200/U2000A-301 USB Thermocouple Power Sensor
27184.1
MFG #: U8489A/200/U2000A-301
Brand:

Keysight

Condition:

New

Meta Keywords:

U8480
Frequency range DC to 120 GHz
Fastest measurement speed for thermocouple sensor, > 900 readings/s (free run/fast buffer mode)
Best-in-class power linearity of less than 0.6%
Wide dynamic range from -35 dBm to +20 dBm
Real time measurement uncertainty (MU) feature
S-parameter and gamma correction function
A BenchVue software license (BV0007B) is now included with your instrument. BenchVue makes it simple to connect, control instruments, and automate test sequences
U8489A/200/U2000A-301 includes 1.0mm Connector (DC Coupled) and power sensor cable; 5-ft (1.5m).
Broadband power measurements from DC to 120 GHz
The U8489A provides the widest frequency range, DC to 120 GHz with 1 mm coaxial connector for your mmWave applications. It makes fast and accurate high frequency power measurements. You can plug it into a USB port on an instrument, such as a millimeter wave network analyzer, to perform power calibration for the measurements.
Real time measurement uncertainty (MU)
The U8480 Series USB thermocouple power sensors now computes this MU in real time and at any given point, removing the need for manual MU calculations, shortening test time and providing highly accurate measurements. Users can also display power measurements and their measurement uncertainty simultaneously.
S-parameter and Gamma correction
Achieve greater accuracy with the S-parameter and gamma correction features, which correct impedance mismatch errors as well as the errors caused by components inserted between the DUT and power sensor.
Built-in external trigger in
External trigger will enable accurate trigger of small signals close to the signal noise floor. With the built-in trigger in connection on the U8480-series power sensors; you can connect an external trigger signal from a signal source or the device under test directly to the USB sensor through a standard BNC to SMB cable.
Internal calibration
Save time and reduce measurement uncertainty with the internal calibration function. These sensors come with technology that integrates a DC reference source and switching circuits into the body of the sensor so you can calibrate the sensor while it is connected to a device-under-test. This feature removes the need for connection and disconnection from an external calibration source, speeding up testing and reducing connector wear and tear. To perform zeroing, simply turn off the device-under-test.
Legacy excellence in a compact and portable form factor
The U8480 Series is based on the same front end design as the Keysight 8480 and N8480 Series power sensors, now equipped with USB capabilities and improved specifications such as a measurement speed ten times faster than the legacy series.
The U8480 Series plugs directly into your PC or USB-enabled Keysight instrument and gives you the capability to measure power without needing an external power meter or power supply. The sensors draw power directly from a USB port and do not need additional triggering modules to operate.
Measurements direct from your PC
The U8480 series is supported by the Keysight BenchVue software. BenchVue makes it easy to control your power meter to log data and visualize measurements in a wide array of display options without any programming. Simply connect the sensor to your PC installed BenchVue BV0007B Power Meter/Sensor Control and Analysis app to perform average power measurement and analysis.
Includes:
Power sensor cable 5 ft (1.5 m), default cable length
Trigger cable, BNC male to SMB female, 50 Ω, 1.5 m
Certificate of calibration
Documentation CD-ROM
Keysight Instrument Control DVD with IO libraries suite, Command expert, BenchVue software platform, 30-day free trial of BenchVue power meter/sensor control and analysis app.