Rohde & Schwarz FPC-P3P03.03 Spectrum Analyzer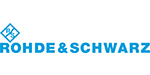 Rohde & Schwarz FPC-P3P03.03 Spectrum Analyzer
25891.1
MFG #: FPC-P3P03.03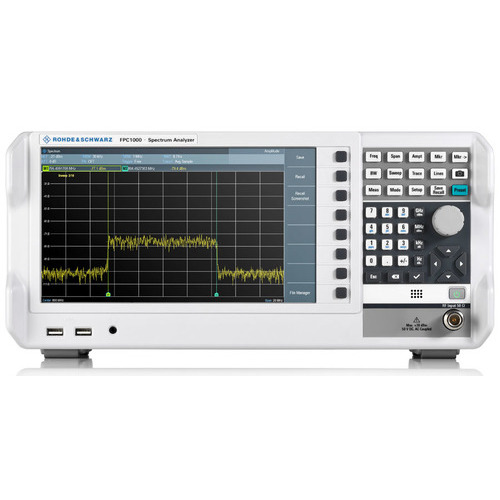 Brand:

Rohde & Schwarz

Condition:

New
This Changes Everything bundled Options Promo
Through 12/31/19 Get FPC1000 Instrument and Selected Options.
Get all info HERE | Savings up to: $2940
Frequency range: 5 kHz to 1 GHz, Upgradable to 2 GHz or 3 GHz
Resolution bandwidth settings down to 1 Hz
10.1" WXGA (1366 x 768 pixel) display
Wi-Fi-enabled w/ remote control (included)
Easy virtual control w/ iOS/Android/PC
Low noise floor / High max. input power
Receiver mode for EMI debugging on circuit boards, integrated circuits, cable shielding, etc.
Three-year warranty
View video: FPC1000 Spectrum Analyzer Protects Your Investment
Class-leading RF Performance
The FPC-P3P03.03 Spectrum Analyzer features extraordinarily low noise floor and high maximum input power combine to provide for the best dynamic range in its class. Resolution bandwidth settings to 1 Hz resolve fine spectral details. In addition, the FPC1000 features the largest and most detailed display in its class at 10.1", WXGA (1366 x 768 pixel) resolution.
Virtual Control Enables Remote Control and Measurement
The FPC-P3P03.03 supports wired Ethernet and wireless Wi-Fi connectivity. R&S®InstrumentView for Windows as well as the iOS/Android app-based R&S®MobileView platforms enable remote control and measurement anytime, anywhere.
Low Noise Floor and Wide Measurement Dynamic Range
High sensitivity is critical in many applications, e.g. when measuring extremely weak signals. The FPC-P3P03.03 provides an extraordinarily low noise floor of -150 dBm (typical). Add the optional keycode-activated FPC1000-B22 preamplifier to increase sensitivity even further down to -165 dBm (typical).
High Maximum Input Power
Measure 10 times more power with the FPC-P3P03.03 . This spectrum analyzer is capable of measuring high power signals of up to +30 dBm (1 W) as opposed to other entry level spectrum analyzers' typical specifications of +20 dBm (100 mW).
1 Hz Resolution Bandwidth More Details
The quality of RF measurements strongly depends on suitable resolution bandwidth settings. Finer resolution bandwidth means more spectral details. The FPC-P3P03.03 offers resolution bandwidth settings down to 1 Hz to identify RF signal details with class-unprecedented measurement frequency resolution.
Eliminates Need for Ethernet Cables, Plugs and Hubs
Eliminate network cables with integrated wireless technology. The FPC-P3P03.03 wirelessly connects to Wi-Fi access points. And the FPC-P3P03.03 connects to R&S®InstrumentView as well as to R&S®MobileView remote control platforms via USB, Ethernet or Wi-Fi.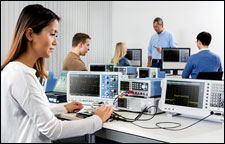 Set up a Wireless Remote Lab in Minutes
InstrumentViewLAB feature assists in setting-up a wireless student lab in minutes; then use the InstrumentView LAB feature to simultaneously control, synchronize and view multiple instruments.
Virtual Classroom Concept
Because education breaks geographic barriers. The FPC-P3P03.03 with its wireless connectivity, combined with the InstrumentView LAB feature is a unique tool for virtual-classroom concepts and location-independent teaching.
Advanced Measurements Including Modulation Analysis
The optional FPC-K55 adds functions for measuring channel power, occupied bandwidth, adjacent channel leakage ratio (ACLR), spectral emission mask (SEM), spurious emissions and third order intercept (TOI). The FPC-K7 converts the FPC-P3P03.03 into a modulation analyzer for measuring the modulation quality of amplitude or frequency-modulated signals.
Unexpected RF Performance
Investment protection, high resolution and easy virtual control make the Rohde & Schwarz FPC-P3P03.03 Spectrum Analyzer the perfect tool for university laboratories, basic research as well as production and service facilities.