Rohde & Schwarz FPH-6G04.04 Spectrum Rider Handheld Spectrum Analyzer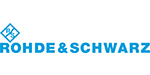 Rohde & Schwarz FPH-6G04.04 Spectrum Rider Handheld Spectrum Analyzer
27452.1
MFG #: FPH-6G04.04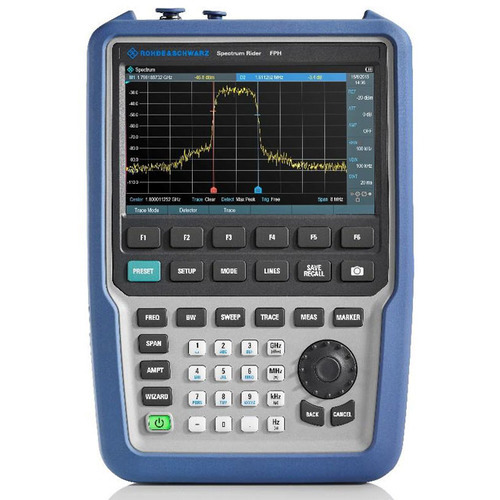 Brand:

Rohde & Schwarz

Condition:

New
Light-weight Handheld Spectrum Analyzer Offering High-performance and Portability
Frequency ranges:

FPH-6G: 5 kHz to 6 GHz; upgradable to 8 GHz with FPH-B8
FPH-13G: 5 kHz to 13.6 GHz; upgradable to 20 GHz with FPH-B20
FPH-26G: 5 kHz to 26.5 GHz; upgradable to 31 GHz with FPH-B31

Solid RF performance
Applications: interference hunting, band clearing, pulse measurements, spectrum monitoring
Class leading phase noise & DANL
Long battery life
Sunlight visible touch screen
Wide range of accessories
EMI debugging with optional near-field probes
Increasing productivity through measurement wizard
Features and options for various industries such as aerospace and defense, wireless communications, broadcasting, spectrum regulators and education
Easy and cost-efficient upgrades of all options via software keycode
Three-year warranty (battery one year)
Versatile, user-friendly instrument in a rugged and appealing design
The R&S®Spectrum Rider FPH is designed to suit both field and lab applications in indoor and in outdoor environments. Large buttons and a multi-function rotary control allow operation even with gloves. Its backlit keypad makes the analyzer also usable in the dark, and the bright non- reflecting display makes it readable in the sunshine. The battery lasts an entire working day. Its light weight, small form factor and ruggedness make the analyzer easy to carry. The instrument is a reliable companion even in harsh and difficult-to-reach environments.
Noise-free operation
The small form factor does not limit the performance and capabilities of the Spectrum Rider FPH. Thanks to its solid RF performance, its short boot time and its ease of use, the Spectrum Rider FPH is the perfect instrument for spectrum measurements in the lab or in service applications. And, Due to its fanless design, the analyzer operates noise free and is clean and reliable since no dust or water can slip in through the vent guard.
Large color display with touch and gesture operation
The state-of-the-art touchscreen allows operation using smartphone-like touch gestures. An on-screen keyboard and many other functions make the life of the user easier.
Future-ready
Software-upgradeable frequency ranges The FPH Spectrum Rider is the first handheld analyzer with software-upgradeable frequency ranges. The units handle frequencies between 5 kHz and up to 31 GHz (w/ upgrade). There is no downtime for the upgrade and no recalibration needed after the upgrade. This allows users to extend the frequency range whenever required. For example, if you have the 26.5 GHz basic model you can easily upgrade your analyzer to 31 GHz by purchasing the FPH-B31 keycode option when your measurement criteria change. Additionally, all options can be easily added using a software keycode. This eliminates extra installation costs and turnaround times because there is no need to send the instrument to a service center for calibration or alignment.
Optional software applications
Power measurements with power sensors
FPH-K9 option allows for power measurements with the NRP power sensor series, with a measurement range of –70 dBm to +45 dBm
Internal channel power meter
FPH-K19 channel power meter option converts the Spectrum Rider FPH into a portable power meter with a level measurement accuracy of typ. 0.5 dB
Pulse measurements with power sensors
FPH-K29 option enables precise pulse and peak power measurements
AM/FM analysis
FPH-K7 option converts the Spectrum Rider FPH into an analog modulation analyzer
Interference analysis and signal strength mapping
FPH-K15 interference analysis and FPH-K16 signal strength mapping options are great tools for analyzing and locating ambiguous signals or interferers
Receiver mode
FPH-K43 receiver mode option allows EMI diagnostics with weighted detectors such as the quasi-peak detector