Tektronix CR125A Clock Recovery Instrument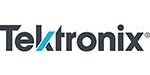 Tektronix CR125A Clock Recovery Instrument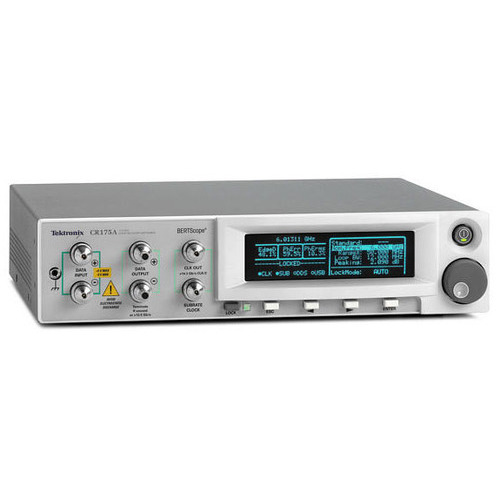 Brand:

Tektronix

Condition:

Used

Family Models:

CR286A, CR175A, CR125A
USB Control Interface Integrated into BERTScope View, or Stand-alone with included BERTScope PC Software
DC-coupled Data Through Path for Accurate Signal Integrity
Full and Divided Clock Outputs with Selectable Divide Ratios. Full-rate Clock Output up to 14.3 Gb/s, Half-rate Clock Output from 14.3 Gb/s to 17.5 and 28.6 Gb/s
Built-in Equalizer Function enables Clock Recovery under High ISI Input Conditions
Data Measurement Capability
Edge Density Measurement - Determine the mark density of the signal under test
Spread Spectrum Clock Waveform View including dF/dt
Ideal for Spread Spectrum Clock (SSC) Applications with Large Frequency Excursions
Optional Direct Spectral Analysis of Jitter Components when under USB Control from BERTScope or on PC using Provided "stand-alone" SW.
Optional "Spectrum Analyzer" Display with Cursor Measurements of Jitter Amplitude and Frequency
User-settable Frequency-gated Measurements for Band-limited Integrated Jitter Optionally Available
Optional "Spectrum Analyzer" Display with Cursor Measurements of Jitter Amplitude and Frequency
User-settable Frequency-gated Measurements for Band-limited Integrated Jitter Optionally Available
Preset Band Limits for PCI Express Gen2 Jitter Spectrum
Optional PCIe 2.5 and 5 Gb/s PLL Loop Analysis (Also requires jitter analysis option)
CR175A and CR286A offer Optional Higher-sensitivity Data Inputs with Clock Recovery on Signals as Small as 40 mV Amplitude (Single ended), 20 mV Amplitude (Differential) – No DC-coupled Data Through Path with this Option
Applications
Design/Verification of High-speed I/O Components and Systems
Signal Integrity Analysis
Certification Testing of Serial Data Streams for Industry Standards
Compliant Clock Recovery
Many communication standards now specify that jitter testing must be carried out using a reference clock that has been derived from the data signal. Typical Phase Lock Loop (PLL) characteristics are specified in terms of the -3 dB bandwidth of the recovery loop, the rate of rolloff of the frequency response, and the degree of response peaking allowable.

The BERTScope CR Series advanced architecture measures and displays the PLL frequency response from 100 kHz to 12 MHz; the highest loop bandwidth available for jitter testing on the market today. The first clock recovery instruments to allow full control of parameters including loop bandwidth, peaking/damping, and rolloff.

Design and test engineers can now find and lock onto signals of undefined or unknown data rate. The engineer can recover full-rate clocks, including spread spectrum clocks, for signals at data rates from 150 Mb/s to 12.5 Gb/s, and 14.2 Gb/s with extended data rate option. The engineer has full control of key parameters for variable loop bandwidth, peaking/damping and first- and second-order rolloffs, optimizing jitter tracking.
Please see Data Sheet for additional information.
BERTScope® CR Series
Features & Benefits
Instrumentation Quality Clock Recovery
150 Mb/s to 28.6 Gb/s with Continuous Data Rate Coverage to include Next-generation I/Os including PCIe 3.0, 10GBASE-KR, 16xFC, 25/28 G CEI, and 100GBASE-LR-4/100GBASE-ER-4
Accurate, Variable Loop Bandwidth from 100 kHz to 12 MHz, with Optional 24 MHz for the Jitter Transfer Function (JTF) Bandwidths of USB 3.0, SATA 6G, and PCIe Gen3
Accurate, Adjustable, Self-measured, and Displayed PLL Loop Bandwidth, Peaking, and JTF – Get the "Golden PLL" Response Needed for Standards Compliance Testing
Programmable Peaking Adjustment with First- and Second-order Rolloff Capability