Tektronix P5960 Logic Analyzer Probe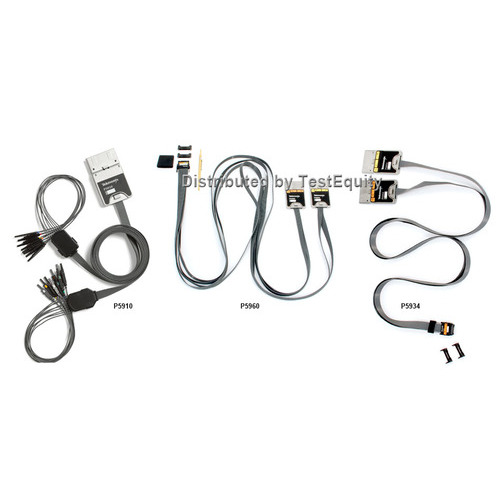 Brand:

Tektronix

Condition:

Rental

Family Models:

P5900 Series, P5910, P5934, P5960
Accurate Digital Debug with Connectivity Suited to Your Specific Board or Chip Configuration
Verification and debug of today's high speed, low voltage digital signals requires probing solutions that can accurately acquire from a wide variety of electronic designs and protect signal fidelity. Tektronix logic analyzer probes contain a variety of connectivity options that are engineered to ensure that signal acquisition is a true reflection of your design's performance.
With the industry's lowest probe loading, the P5900 Series logic analyzer probes protect the integrity of your signal — minimizing the impact on your design. The P5900 Series logic analyzer probes when used with TLA6400 Series logic analyzers make sophisticated logic analysis available at an affordable price. Select from a variety of attachment mechanisms, including the high-density D-Max®, Mictor, and general-purpose.
The 17-channel P5910 provides flexible general-purpose probing, with support for 0.100 in. and 2 mm pin spacing, low input capacitance, and accessories for connecting to many industry-standard connections.
The 34-channel high-density P5960 D-Max offers the smallest available footprint and a quick connection mechanism for applications where circuit board space is limited.
The P5934 is 34-channel mictor probe with quick connect/disconnect and a positive latching mechanism to ensure a secure, reliable connection.