Tektronix P7513A TriMode Probe, 13 GHz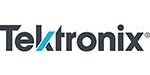 Tektronix P7513A TriMode Probe, 13 GHz
Brand:

Tektronix

Condition:

Rental
13 GHz
TriMode™ Probe – One setup, three measurements without adjusting probe tip connections

Differential
Single ended
Common mode (Requires only one probe vs. conventional probing techniques)

TekConnect® Interface
One-probe setup makes differential, single ended, and common mode measurements accurately and definitively.
Tektronix is a known leader when it comes to signal fidelity and signal acquisition. Building on our history of market-leading innovations in probing, we invented a revolutionary probing architecture called "TriMode™ Probing" that defines the next-generation industry benchmark for usability and signal fidelity. This architecture changes the rules of probing and allows you to work more effectively and efficiently. By enabling unique functionality, the P7500 Series TriMode probes allow you to switch between differential, single ended, and common mode measurements without moving the probe from its connection points.
Improved productivity is achieved by reducing setup time. One setup can be used to make the three different types of measurements all with the press of a button. The TriMode Probe architecture for the P7500 Series probes continues the Tektronix tradition of high-bandwidth and low-DUT loading while providing improved connectivity and value.