Tektronix RSA306 Real Time Spectrum Analyzer
Tektronix RSA306 Real Time Spectrum Analyzer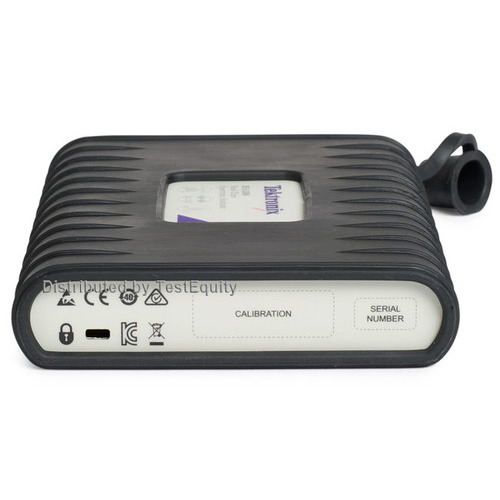 Manufacturer:

Tektronix

Condition:

Used

Discontinued:

Yes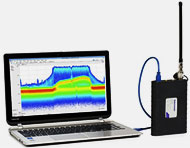 The RSA306 connects to PCs with Tektronix SignalVu®-PC RF Signal Analysis Software to provide real-time spectrum analysis, streaming capture and deep signal analysis capabilities.
The RSA306 is small yet it packs a big punch
The RSA306 is a new class of instrument offering full-featured spectrum analysis and deep signal analysis. Using the latest in commercial interfaces and available computing power, the RSA306 separates signal acquisition from measurement, dramatically lowering the cost of instrument hardware. Data analysis, storage and replay is performed on your personal computer, tablet or laptop. Managing the PC separately from the acquisition hardware makes processing upgrades easy, and minimizes IT management issues.
RF signal analysis in your hands
Discover the most difficult, hard-to-find events with the powerful architecture of the RSA306. Featuring advanced DPX® technology to show you a live RF view of your signal as it changes. Now you can see RF characteristics that are practically invisible with conventional spectrum analyzers.
Unequaled Size. Unlimited Flexibility.
Weighing just 1.3 lbs., the RSA306 spectrum analyzer is conveniently sized for easy portability from your bench to the field and back. It's powered by your laptop or tablet — giving you ultimate flexibility and convenience.
Benchtop performance analysis with SignalVu® Essentials
The RSA306 operates with SignalVu® Essentials software, a powerful program that is included Free. SignalVu Essentials gives you unlimited access to advanced measurement and analysis capabilities and offers a deep analysis capability previously unavailable in value-priced solutions. Real-time processing of the DPX spectrum/spectrogram is enabled in your PC, further reducing the cost of hardware. When accessing the programming capabilities of the instrument you can choose either the SignalVu-PC programmatic interface or use the included application programming interface (API) that provides a rich set of commands and measurements. A MATLAB driver for the API is available, enabling operation with MATLAB and the Instrument Control Toolbox.
Powerful Meets Intuitive
The 40 MHz real-time bandwidth of the RSA306 combined with the processing power of SignalVu-PC shows you every signal, even down to 100 ?s in duration. The following image shows a WLAN transmission (green and orange), and the narrow signals that repeat across the screen are a Bluetooth access probe. The spectrogram (upper part of the screen) clearly separates these signals in time to show any signal collisions.
Applications for the RSA306 include: academic/education, maintenance, installation and repair in the factory or field, value-conscious design and manufacturing and interference hunting.
PC Requirements
A USB 3.0 PC is required for operation of the RSA306. For full performance of the real time features of the RSA306, an Intel i7 4th generation quad-core processor and 8 GB RAM is required. Processors of lower performance can be used, with reduced real-time performance. Storage of streaming data requires that the PC be equipped with a drive capable of streaming storage rates of 300 MB/sec.
Included: 1 meter USB 3.0 cable, SignalVu Essentials PC software, documentation w/ USB key and printed safety/installation manual.
Big performance has never been so small.
9 kHz to 6.2 GHz frequency range covers a broad range of analysis needs
-160 dBm to +20 dBm dynamic range
40 MHz capture bandwidth
17 automated measurements
Captures interference to ensure that you see problems first time, every time
Mil-Std 28800 Class 2 environmental, shock/vibration specifications for harsh conditions
Full-featured spectrum analysis capability with included Tektronix SignalVu®-PC software
27 spectrum and signal analysis measurements standard
Options for mapping, modulation analysis, standards support, pulse measurements, and frequency settling
Real-time Spectrum/Spectrogram display to minimize time spent on transient and interference hunting
Application programming interface (API) included for Microsoft Windows environments
MATLAB instrument driver for use with Instrument Control Toolbox
Streaming capture records long-term events
One year warranty