Tektronix TDP1500 Differential Probe, 3.5 GHz, TekVPI Interface
Tektronix TDP1500 Differential Probe, 3.5 GHz, TekVPI Interface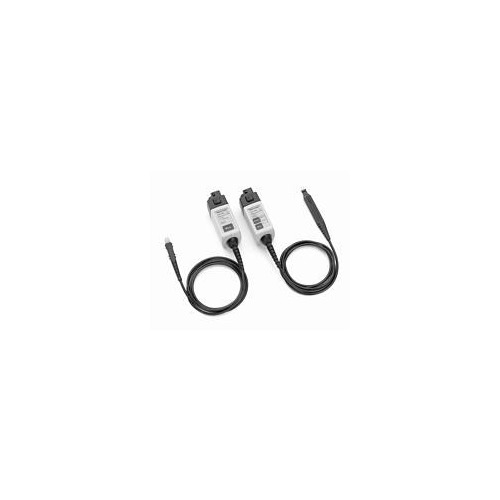 Manufacturer:

Tektronix

Condition:

New

Option Parent Model:

DPO4104, DPO4054, DPO4034, DPO4032, MSO4032, MSO4034, MSO4054
Differential active probes provide truer signal reproduction and fidelityfor high-frequency measurements. With ultra-low input capacitance and versatiledevice under test connection capabilities, the TDP1500 and TDP3500 Differential-EndedActive probes provide excellent high-speed electrical and mechanical performancerequired for today's digital system designs.
Specifically designed for use and direct connection to the TekVPI™ probeinterface used on the DPO7000, DPO4000 and MSO4000 Series oscilloscopes, theTDP1500 and TDP3500 Differential probes achieve high-speed signal acquisitionand measurement fidelity by solving three traditional problems:
DUT loading effects - Are reduced by lower input capacitance and high input resistance
DUT connectivity - A variety of accessories exist for attaching to small SMDs, some come standard or recommended
Maximizing of system (oscilloscope and probe) bandwidth - probing solutions for all measurements for TekVPI interface oscilloscope models up to 3.5 GHz
Included: nylon carrying pouch, documentation kit, certificate of traceability and data. TDP3500 also includes: probe tip cover, anti-static wrist strap, and accessory kit.
1.5 GHz & 3.5 GHz Bandwidth Models
Excellent Common Mode Rejection
Low Capacitive and Resistive Loading
Compact Probe Head Size for Probing Small Geometry Circuit Elements
DUT Attachment Accessories Enable Connection to Fine Spaced SMDs
Connects Directly to DPO7000, DPO4000 and MSO4000 Series Oscilloscopes Using TekVPI Probe Interface