Tektronix TEK-USB-488 GPIB to USB Adapter
Tektronix TEK-USB-488 GPIB to USB Adapter
15996.1
MFG #: TEK-USB-488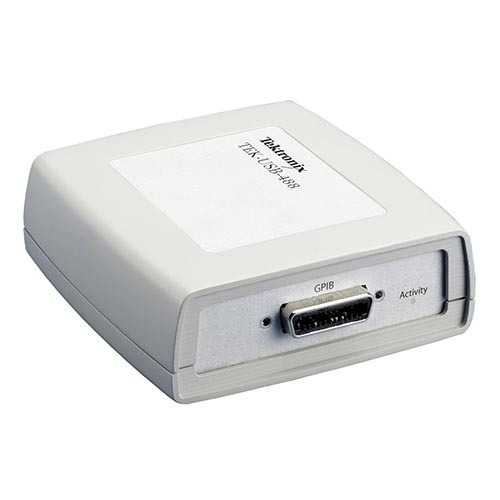 Manufacturer:

Tektronix

Condition:

New

Option Parent Model:

DPO3034, DPO3032, DPO3014, DPO3012, DPO3052, DPO3054, MSO3012, MSO3014, MSO3032, MSO3034, MSO3054
Enables GPIB Control of Tektronix Instruments Through the USB Port of Tektronix Instruments Compliant with USBTMC-USB488 Standards
GPIB Primary Address Is Assignable Through the Host Tektronix Instrument
Powered by USB Host or Optional External Power Supply
LED Indicators Provide Power, Adapter Status and USB Status
Can Be Used in Rackmount Instrument Configurations
Source Power: Provided by USB host or optional external power supply
TEK-USB-488 Adapter enables communication between a GPIB bus controller, and the USB port of a USBTMC-USB488 compliant Tektronix instrument (for example, the DPO4000 Series Oscilloscopes).
Compatible with Tektronix instruments providing USBTMC-USB488 compliant USB ports supporting the protocol and USB extensions required for setting the adapter's GPIB primary address. For USBTMC-USB488 instruments not supporting these USB extensions and protocol, the GPIB address defaults to address "1" and cannot be changed. Each adapter controls one instrument and does not support use of USB hubs.
Includes: Adapter, 2 USB cables, user manual.