Tektronix THDP0100 High Voltage Differential Probe
Tektronix THDP0100 High Voltage Differential Probe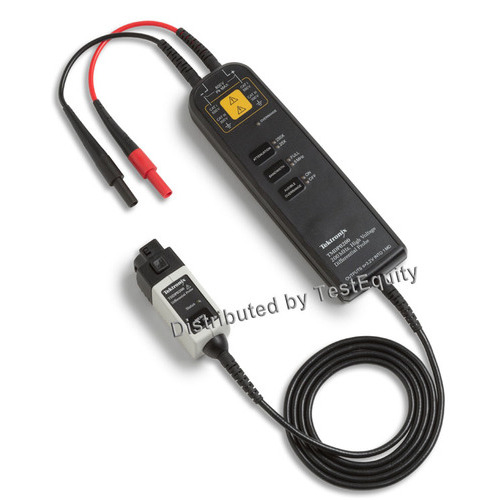 Manufacturer:

Tektronix

Condition:

New

Option Parent Model:

DPO2002B, DPO2004B, DPO2012B, DPO2014B, DPO2022B, DPO2024B, MSO2002B, MSO2004B, MSO2012B, MSO2014B, MSO2022B, MSO2024B
The THDP0100 has the largest differential dynamic range capability from Tektronix (equal to the P5210A), allowing users to safely measure up to ±6000 V. The THDP0100 supports bandwidths up to 100 MHz and slew rates up to 2500 V/ns at 1/1000 gain. The THDP0100 is supplied with two sizes of hook tips and has an overrange visual and audible indicator which warns the user when it is exceeding the linear range of the probe. As with all TMDP and THDP Series probes, the THDP0100 is designed to operate on TekVPI® oscilloscopes without requiring the TPA-BNC adapter.
Applications
Floating Measurements
Switching Power Supply Design
Motor Drive Design
Electronic Ballast Design
CRT Display Design
Power Converter Design and Service
Power Device Evaluation
Includes: 2 probe tips, 2 large hook clips; 2 small hook clips; 2 probe heads (re-order kit number 020-3070-00).
High-Voltage Differential Probe
Designed for high-voltage applications
Differential voltage to ±6000 Volts
100 MHz
Attenuation: 100X / 1000X
Overrange Indicator
Safety Certified
Switchable Attenuation
Switchable Bandwidth Limit
Maximum Input Voltage-to-Earth: 2300 V CAT I, 1000 V CAT III