Tektronix THP0301-B Passive Voltage Probe
Tektronix THP0301-B Passive Voltage Probe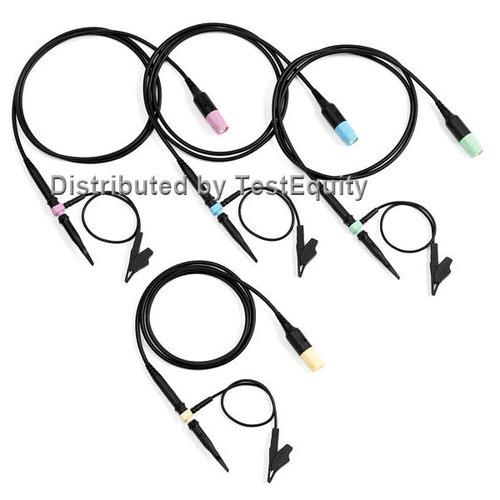 Manufacturer:

Tektronix

Condition:

New

Option Parent Model:

THS3014, THS3014-TK, THS3024, THS3024-TK
THP0301 Passive Voltage Probes
The THP0301 probes are 300 MHz, 10X passive voltage probes with 10 MΩ input resistance. These probes are for use with the THS3000 Series oscilloscopes and are color coded to match the oscilloscope's channel input connectors, front-panel channel selector buttons, and the displayed waveforms.
Safely Measure from mV to kV
The THP0301 probes have a 300 V CAT III safety rating which matches the safety rating on the THS3000 Series oscilloscopes enabling you to safely measure voltage ranges from mV to kV. You'll be able to measure anything from micro-electronics to heavy-duty medium-voltage electrical applications, making it possible to obtain accurate measurements in mixed-signal environments with separate ground references.
Features & Benefits
300 MHz Bandwidth for the THS3000 Series Handheld Oscilloscopes
10X Attenuation
1.2 m Length
Applications
Low-frequency Computer and Telecom Measurements
Power Supplies
Low-frequency Amplifiers
Inverter Design
Power Conversion