Tektronix TIVM02 IsoVu Differential Probe
Tektronix TIVM02 IsoVu Differential Probe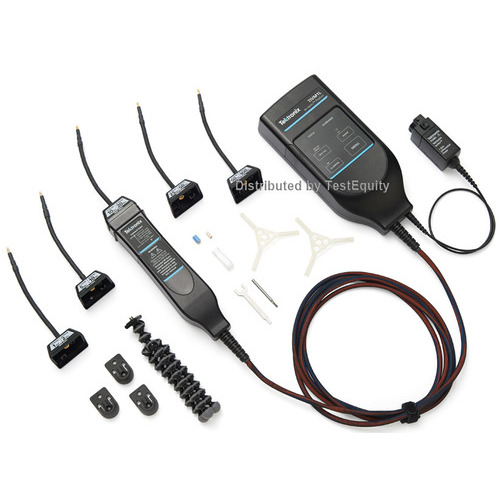 Manufacturer:

Tektronix

Condition:

New
The TIVM Series (IsoVu) probes can be used on most Tektronix oscilloscopes with the TekVPI interface and on MSO/DPO70K series oscilloscopes with the TCA-VPI50 adapter. IsoVu utilizes an electro-optic sensor that converts the electrical signal from the sensor tip cables to an optical signal, which electrically isolates the device-under-test from the oscilloscope. IsoVu incorporates four separate lasers, an optical sensor, five optical fibers, and sophisticated feedback and control techniques. The sensor head, which connects to the test point, has complete electrical isolation and is powered over one of the optical fibers (No batteries required). IsoVu is an ideal solution for users making the following measurements: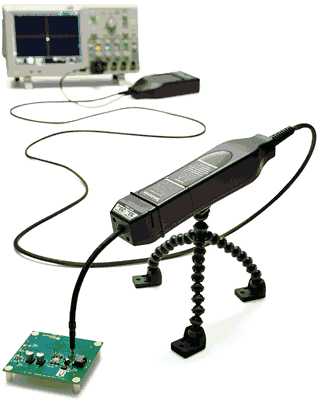 Differential measurements in the following conditions:

Complete galvanic isolation is required
High common mode voltage
High frequency common mode interference
High frequency measurements

Measurements in high EMI environments
EMI compliance testing
ESD testing
Applications include:
Half/Full Bridge designs using GaN, SiC, IGBTs
Floating Measurements
Power Converter Design
Power Device Evaluation
Switching Power Supply Design
Inverter Design
Motor Drive Design
Electronic Ballast Design
EMI
ESD
Current shunt measurements
Remote probing capability
Supported Oscilloscopes:
The TIVM Series measurement system can be used with the following Tektronix oscilloscopes: MDO3000 series, MSO/DPO4000B series, MDO4000B/C series, MSO/DPO5000B series and DPO7000C series. In addition, the measurement system can also be used with other Tektronix oscilloscopes with a TCA-VPI50 adapter. Please refer to Data Sheet for more information.
Included with TIVM Series: probe soft case, accessories soft case, solder aid for square pins, sensor tip cables (attenuators) (5X and 25X), SMA wrench/driver tool, two (2) probe-to-tip adapters, DUT Interface pin kit, flexible tripod w/ quick release and flex-feet, Probe tip tripod support and user's manual.
Tektronix TIVM Series IsoVu™ Measurement System offers a galvanically isolated measurement solution for accurately resolving high bandwidth, differential signals up to ±50 Vpk in the presence of large common mode voltages with best-in-class common mode rejection performance across its bandwidth.
Bandwidths from DC to 1 GHz, 500 MHz and 200 MHz
1 Million to 1 (120 dB) Common Mode Rejection up to 100 MHz
10,000 to 1 (80 dB) Common Mode Rejection at 1 GHz
2,000 V Common Mode Voltage
Up to ±50 V Differential (DC + pk AC)
Compatible with TekVPI oscilloscopes (3K Series – 7K Series) and the MSO/DPO70K series with the TCA-VPI50 adapter
Output Clamping
Safety rated at 2000 V common mode voltage
One-year warranty