Tektronix TPP0250 Passive Voltage Probe
Tektronix TPP0250 Passive Voltage Probe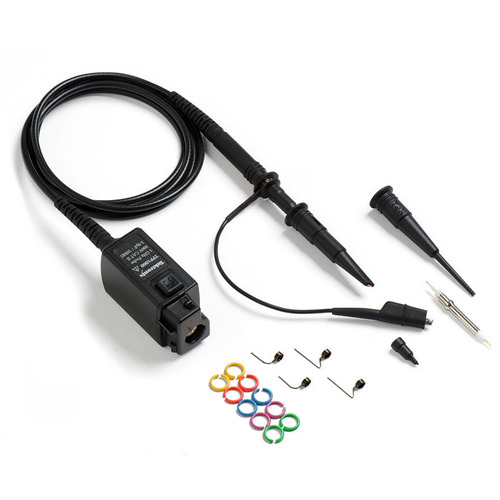 Manufacturer:

Tektronix

Condition:

New
250 MHz
10X Attenuation
10 Megohm, <4 pF
TekVPI® Probe Interface
Cable length 1.3 m
300 V CAT II Input Voltage
Designed for use with Tektronix MDO3000, MDO4000, MSO/DPO5000, and 5 Series MSO Series oscilloscopes
Accurate High-speed, Passive Probing
The TPP0250 passive voltage probe has 250 MHz of analog bandwidth, and less than 4 pF of capacitive loading. The extremely low-capacitive loading minimizes adverse affects on your circuits and is more forgiving of longer ground leads. And with the probe's wide bandwidth, you can see the high-frequency components in your signal, which is critical for high-speed applications.

The TPP Series passive voltage probes offer all the benefits of general-purpose probes like high dynamic range, flexible connection options, and robust mechanical design, while providing the performance of active probes.