MG Chemicals 8616-3ML Super Thermal Grease II Silicone Free 0.3 oz Syringe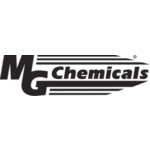 MG Chemicals 8616-3ML Super Thermal Grease II Silicone Free 0.3 oz Syringe
0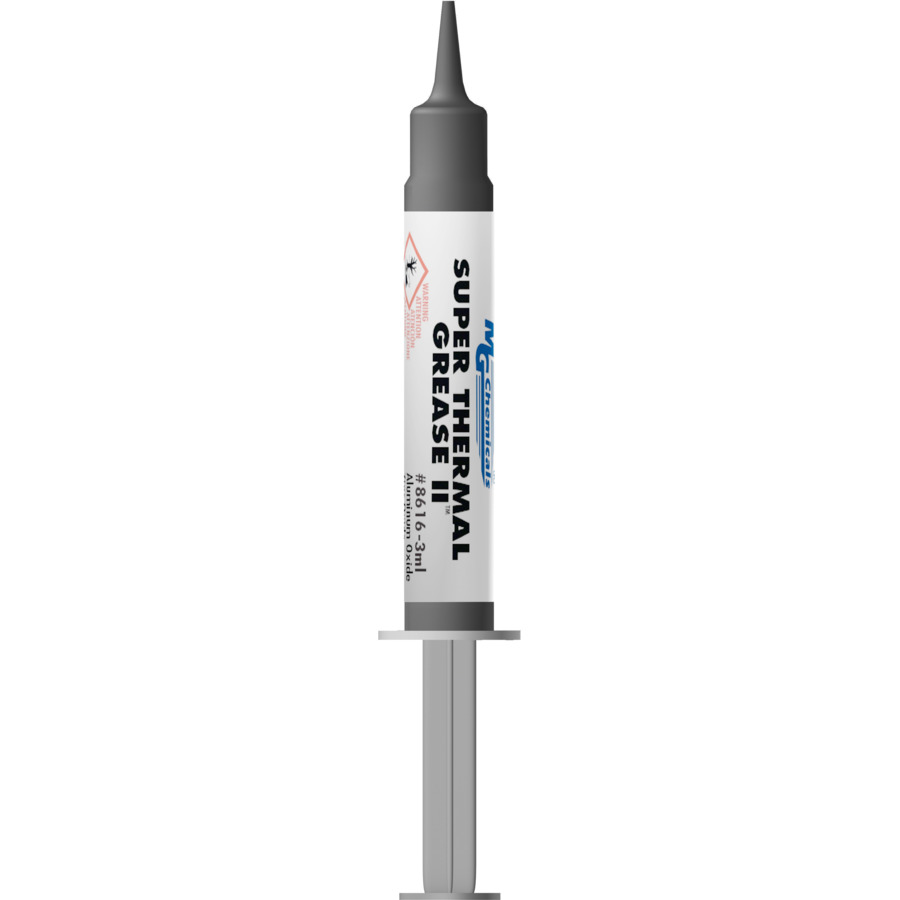 Color:

White, Silvery Cream-Like

Container Type:

Syringe

Container Volume:

0.3 oz Syringe

Application Method:

This conductive grease performance depends on mainly on surface preparation. Improperly prepared contact surfaces can degrade the paste's stability, conductivity, and lubrication characteristics. Whil

Drill Down Description:

Super Thermal Grease II, Silicone Free, 0.3 oz Syringe

Model:

8616-3ML

Note:

It is important to properly cool your system for maximum reliability and to prevent premature failure.
High thermal conductivity
Silicone free and non-bleeding
Lowers the contact resistance between irregular surfaces
Extends the life of electronic components
High dielectric strength
Safe on plastics
The 8616 super thermal grease is low thermal resistance grease with a synthetic oil base that is electrically insulating and non-corrosive. It is use to improve the thermal interface contact conductivity between heat sinks, LEDs, motors, and heat-generating electronic components such as CPUs, GPU chipsets, power components, and so on. It improves the thermal interface between irregular and pitted surfaces.