Yamato DX-302C Natural Convection Oven
Yamato DX-302C Natural Convection Oven
0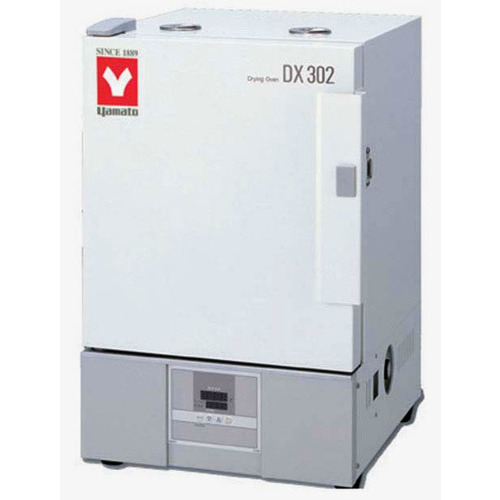 Drill Down Description:

Natural Convection Oven

Model:

DX-302C

Keywords:

DX-302C,Yamato,YAM-DX-302C

Web Meta Description:

Yamato DX-302C YAMATO GRAVITY CONVECTION OVEN, MAX 300.C, 28L 1 CU FT, 115V 9.5A 50 and 60HZ

Product Code:

chamber

Quote Required:

No

Condition:

New

Accessories Sort Priority:

0

Multiple Sale Qty:

1

UNSPSC:

4111000000
Additional shipping charges will be applied after checkout
Standard Oven
DX-302C, Natural Convection Type

Specifications:
Programmable: No
Operating Temp. Range: Room temp + (41° - 572°F)
Time to Reach Max. Temp.: Approximately 45 min.
Chamber Size: 1.0 cu.ft.
Shelves/Supports Included: 2
Max. Shelves: 6
External dimensions: 15.75" W x 17.3" D x 24.8" L
Additional Features: Fixed Temp., Auto Stop, Auto Start, Lock Function, Auto Recovery, Calibration offset
Heater Power: 0.9kw
Power: 115V, 8.5A
DX-Series Temperature Rising Curve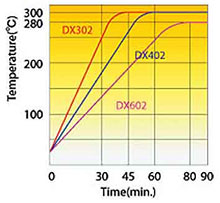 The DX-302C and DX-312C are standard type natural convection constant temperature drying ovens with .99 Cu Ft interior space, extensive features and simple operation. These ovens do not use fans. Heat rises by natural air convection for a slower heat flow.
Safety features: Temperature sensor error, temp input circuit error, auto overheat prevention, measured temperature error, circuit breaker with over current protection.
Included with DX-302C/DX-312C: Stainless steel punched metal shelf plate 2pcs. / Shelf bracket 4pcs.