Tektronix TCP202A AC/DC Current Probe 15A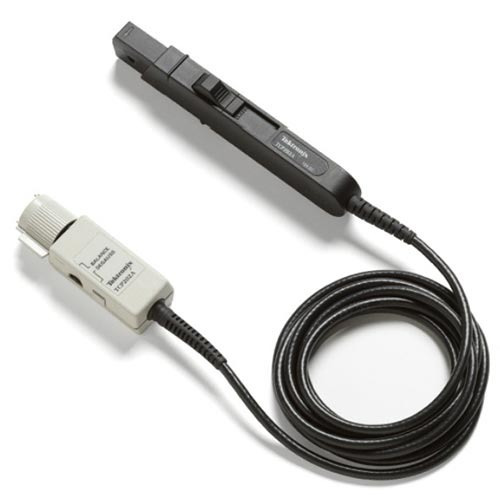 Drill Down Description:

AC/DC Current Probe, 15A

Model:

TCP202A

Web Meta Description:

Tektronix TCP202A AC/DC Current Probe, TestEquity can provide the solution you need. Authorized Distributor, Fast Delivery From Stock.

Quote Required:

No

Condition:

New

Accessories Sort Priority:

0

Multiple Sale Qty:

1

UNSPSC:

4111000000
Easy-to-Use and Accurate AC/DC Current Measurements
15 ADC + Peak AC Maximum Current Capability
50 A Peak Pulse Current Capability
DC to >50 MHz Bandwidth
Core Jaw Diameter of 5 mm (0.2 in.)
Accurately Measures Current Levels as Low as 10 mA per Division
High Accuracy with Typically Less than 1% DC Gain Error
Split-core Construction allows Easy Circuit Connection
Low Noise and DC Drift
Connects Directly to Oscilloscopes with the TekProbe™ Interface
Provides Automatic Units Scaling and Readout on the Oscilloscope Display
Degauss Button and Thumbwheel for DC Offset Adjustment
Tektronix TCP202A is designed for direct connection to oscilloscopes with the TekProbe™ probe interface.
These AC/DC current probes provide sufficient performance to support 50 MHz measurement system bandwidth. The TCP202A provides a maximum 15 ADC + Peak AC measurement range. These probes also provide excellent accuracy to current levels as low as 10 mA, important for meeting today's challenging current measurement needs.
Includes: Instruction Manual (English) (071-3002-xx), Probe Ground Lead – 6 in. length (196-3120-xx), Nylon Carrying Case (016-1952-xx).