Keysight E3633A DC Power Supply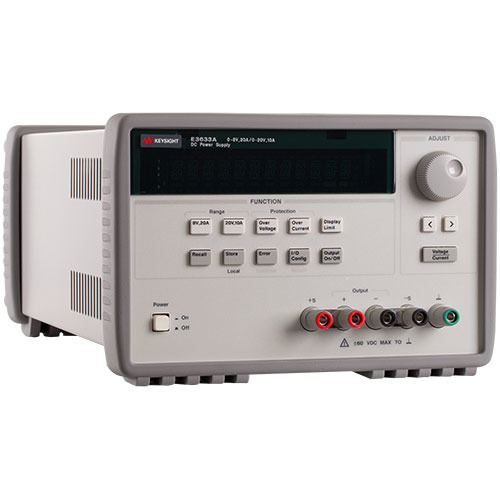 Amps:

20

Voltage:

20

Watts:

200

Condition:

New

Drill Down Description:

Dc Power Supply

Model:

E3633A

Quote Required:

No

Web Meta Description:

Find the product you need with our Keysight E3633A DC Power Supply. We proudly offer best-in-class customer service and will help you find the solutions you need for your business.
Single output
Dual output ranges, 0 to 8 V/20 A or 0 to 20 V/10 A
200W output power
0.01% load and line regulation
Low ripple & noise
Dual voltage and current meters
Constant voltage, constant current
High accuracy and resolution
Remote sense
Front and rear output terminals
GPIB and RS-232 (SCPI) included
Three-year warranty
When your requirements demand more power, the E3630 series offers up to 200 W per output. These linear power supplies meet the requirements of the most demanding applications in R&D design verifications, production testing, and QA verifications with quality and reliability you can count on.
The single-output dual range supplies give you a high and low voltage range – the low range has the ability to source more current. Also, the dual range supplies offer 4-wire remote sense to give you a more accurate voltage reading at the load. Tests are automated using the RS232 or GPIB interface. When you need reliable power up to 200 W, consider the time-tested E3630 series.