Keysight E4417A/001/005 RF Power Meter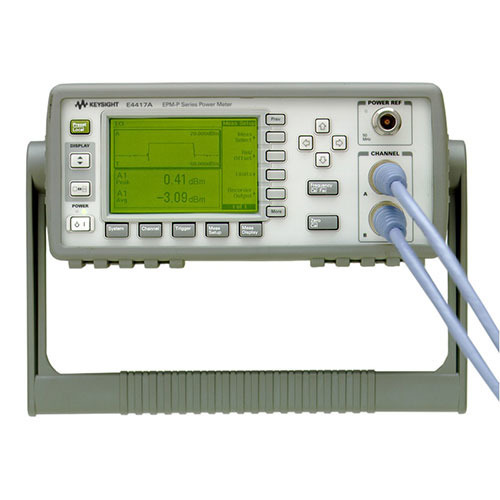 Drill Down Description:

RF Power Meter

Model:

E4417A/001/005

Web Meta Description:

If you are searching for a Keysight E4417A RF Power Meter, TestEquity can provide the solution you need. We carry the best electronic test & measurement solutions from top manufacturers.

Quote Required:

No

Condition:

New

Accessories Sort Priority:

0

Multiple Sale Qty:

1

UNSPSC:

4111000000
E4417A/001/005 is a standard unit with has front panel input sensor and reference calibration connector, and includes E9288A power sensor cables, 5-ft (1.5m) length.
Dual Input Channels
20 Msample/s per second sampling rate for reliable continuous and single shot measurements on wide bandwidth signals
Time-gated and free run power measurements
Free "Analyzer Software" software for complete pulse and statistical analysis, software is located "In the Library"
8 pre-defined wireless configurations (GSM, EDGE, NADC, iDEN, Bluetooth, IS-95 CDMA, W-CDMA and cdma 2000)
Compatible with all 8480 and E-Series power sensors
Easy-to-read display - large 1-line or 4-line numeric display, or trace display, or an analog display
Up to 1,000 corrected readings per second over GPIB
Keysight E4417A dual channel EPM-P series power meter, is designed for peak, average, peak-to-average ratio and time-gated measurements, using the E9320 peak and average power sensors.
The E4417A does not have legacy power meter code compatibility because they are targeted at new applications such as time-gated power measurements. Code compatibility is however provided by the EPM Series power meters (E4418B and E4419B) as they are a direct replacement for the 436A, 437B and 438A.