Instek GPS-3030DD Power Supply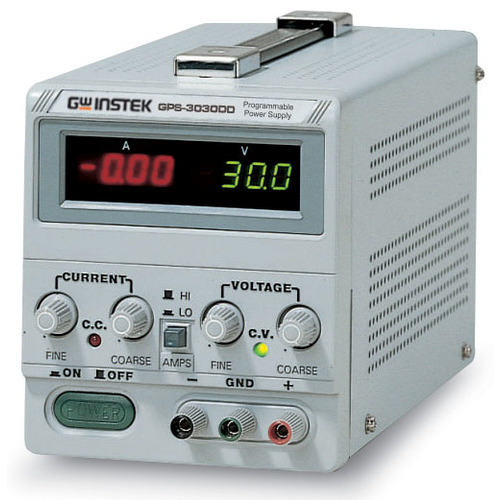 Amps:

3

Voltage:

30

Watts:

90

Condition:

New

Drill Down Description:

POWER SUPPLY

Model:

GPS-3030DD

Product Code:

Instek

Quote Required:

No

Web Meta Description:

Find the product you need with our Instek GPS-3030DD Power Supply. We proudly offer best-in-class customer service and will help you find the solutions you need for your business.
0-30 Volts, 0-3 Amps
Constant Voltage, Constant Current
Separate Digital Voltmeter and Ammeter
Coarse and Fine Controls for Voltage and Current
Light and Compact Design
0.01% Regulation
Low Ripple and Noise
Overload and Reverse Polarity Protection
Series or Parallel Operation with Connection for Tracking
Remote Control by External Voltage (common to + output terminal)
2-Year Warranty
Instek GPS-3030DD Power Supply
The GPS Series are single output, linear DC power supplies. Overload and reverse polarity protection keep the GPS-Series and its loads safe from unexpected conditions. High regulation and low ripple/noise are maintained at 0.01% and <1 mVrms, respectively. Internal load selection, continuous or dynamic, accommodates applications such as pulsed current. Remote control terminals offer programming and operation from an external device.