Keysight 34921A 40-Channel Armature Multiplexer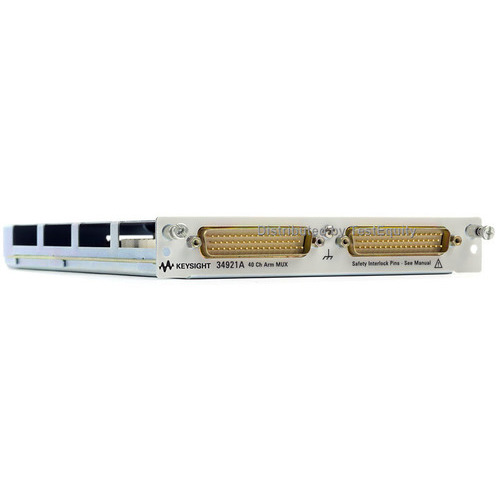 Condition:

New

Drill Down Description:

40-Channel Armature Multiplexer

Model:

34921A

Quote Required:

No

Web Meta Description:

Shop here for the Keysight 34921A Armature Multiplexer. With unmatched product selections, TestEquity offers everything you need to get the job done.
34921A 40-Channel Armature Multiplexer for 34980A
40 2-wire channels
300V, 1A switch; 2A carry current
100 ch/s scanning
Mix 2- or 4-wire configurations
Built-in thermocouple reference junction
4 current channels
Latching armature relays, with relay counter
The Keysight 34921A module for the 34980A Multifunction Switch/Measure Unit is the most versatile multiplexer for general purpose scanning. It has low thermal offset characteristics and a built-in thermocouple reference on the terminal block, making it ideal for temperature measurements directly to the internal DMM. The dense, multi-function switching with 100 channel/second scan rates addresses a broad spectrum of data acquisition applications.

Four additional fused inputs (44 channels total) route up to 1A of current to the internal DMM, allowing AC and DC current measurements without the need for external shunt resistors. Standard 50-pin Dsub connectors allow for use with standard cables, terminal blocks, or mass interconnect solutions.