Keysight E4980A/200 Precision LCR Meter 2 MHz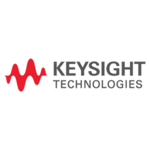 Keysight E4980A/200 Precision LCR Meter 2 MHz
16146.33
MFG #: E4980A/200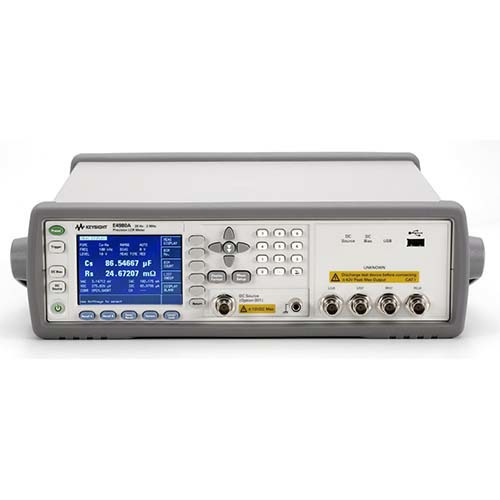 Condition:

New

Drill Down Description:

Precision LCR Meter, 2 MHz

Model:

E4980A/200

Quote Required:

No

Web Meta Description:

Keysight E4980A Precision LCR Meter. TestEquity offers various delivery options to help meet your deadlines.
20 Hz to 2 MHz, with 4-digit resolution in any range
Standard configuration includes Option 200 - DC resistance measurement
0.05% basic accuracy with superior measurement repeatability at low and high impedance
High-speed measurements up to 5.6 ms
Measurement parameters: |Z|, |Y|, ?, R, X, G, B, L, C, D, Q, Rdc, Idc, Vdc
201 points list sweep
GPIB, USB, LAN (LXI-C)
Three-year warranty
Keysight E4980A offers the industry's highest accuracy and repeatability from 20 Hz to 2 MHz, fast measurement speed, and outstanding performance at both low and high impedance. As a follow-up to Keysight's market-leading 4284A, the compact E4980A includes a modern PC interface and is five times faster, resulting in enhanced productivity and a lower cost of test.
The unit's high speed (5.6 ms at 1 MHz) improves test throughput and increases production yields, allowing manufacturers to make lower-cost devices. And the meter's support for LAN, USB, and GPIB, as well as optional test signal support (20 Vrms signal, 40 V DC bias), makes it easier to manage multiple instrument setups and improves data collection time.
Option 001 provides 20V, 100mA, 40V DC Bias, 2nd DC source.
Option 201 provides a Handler Interface with 9 bin outputs.
Option 301 provides a 301 Scanner Interface with 128 multi-channel correction.
Test fixtures are not included.