Keysight 87405C/102 Preamplifier, 100 MHz to 18 GHz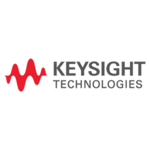 Keysight 87405C/102 Preamplifier, 100 MHz to 18 GHz
16462.5
MFG #: 87405C/102
1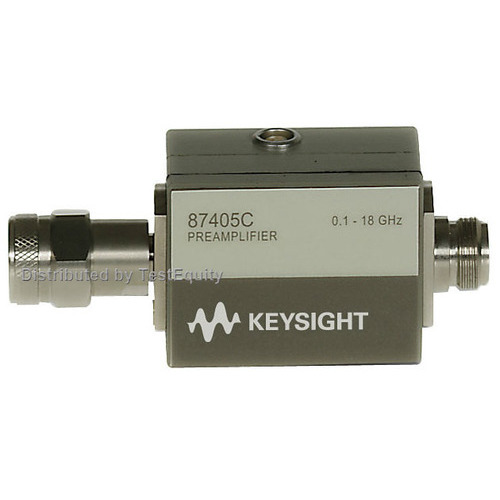 Drill Down Description:

Preamplifier, 100 MHz to 18 GHz

Model:

87405C/102

Web Meta Description:

Keysight 87405C/102 Preamplifier. You are sure to find the perfect solution at TestEquity.

Quote Required:

No

Condition:

New
87405C/102 - Includes Power Probe Cable Assembly
4.5 dB noise figure and 25 dB gain helps improve the dynamic range and sensitivity of your test equipment
High 15 dBm P1dB increases available power from network and spectrum analyzers
DC Bias Volt/Amp: +15 V at 140 mA (nominal); -12.6V to -15V at 3mA (nominal)
Rugged, portable design for ease of use in the field
Probe-power bias connection eliminates the need for an additional power supply
The Keysight 87405C preamplifier improves overall system performance and helps reduce system errors with reliable gain and low noise figure.
Exceptional gain (25 dB) and flatness (±1.5 dB) combined with a probe-power bias connection which eliminates the need for an additional DC power supply, makes the 87405C the ideal choice for spectrum analyzer or stand alone applications.
Compact and portable, this preamplifier can be powered directly from the instrument's probe-port which eliminates the need for a separate power supply and makes it an excellent choice for use in the field. The 87405C is designed for use with a variety of Keysight instruments such as the PSA, ESA and MXA spectrum analyzers. The rugged Type-N connectors stand up to the multiple connect and disconnects needed in field applications for reliable, repeatable measurements.
Cable options are provided for stand alone operation, allowing this instrument to be powered up by any triple output DC source. The compact and inexpensive 87422A power supply is a suitable source of DC bias in this and other amplification applications.