Keysight N2779A Power Supply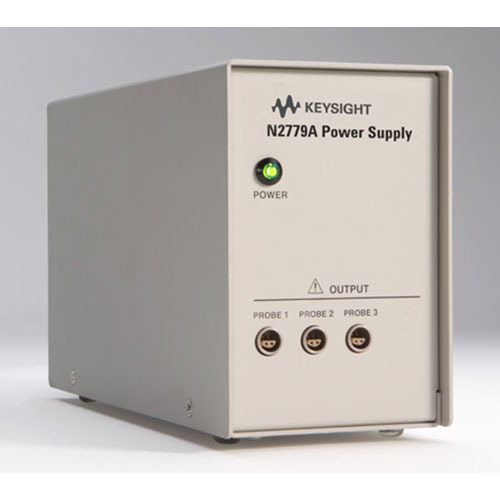 Condition:

New

Drill Down Description:

POWER SUPPLY

Keywords:

current, probe, probes, ac, dc, oscilloscope, n2779a, N2783A, N2780A, N2781A, N2782A, hall, effect, N2775A

Model:

N2779A

Quote Required:

No

Web Meta Description:

Shop here for the Keysight N2779A Power Supply plus the other tools & supplies. With unmatched product selections, TestEquity offers everything you need to get the job done.
Three 12 V outputs
Universal AC input power supply
100VAC - 240VAC 50/60Hz AC input
UL listed
Keysight N2779A power supply provides clean dc power for the N2780-83A/B current probe. Three 12 V outputs allow for up to three N2780-83A/B current probes to be connected enabling you to make effective three phase power measurements. This power supply is an universal AC input power supply covering 100VAC - 240VAC 50/60Hz AC input.
This power supply is designed specifically for use with the N2780-83A/B AC/DC current probe to ensure safe operation. This power supply also works with the discontinued N2774A current probe.