Keysight N9910X-881 Hard Transit Case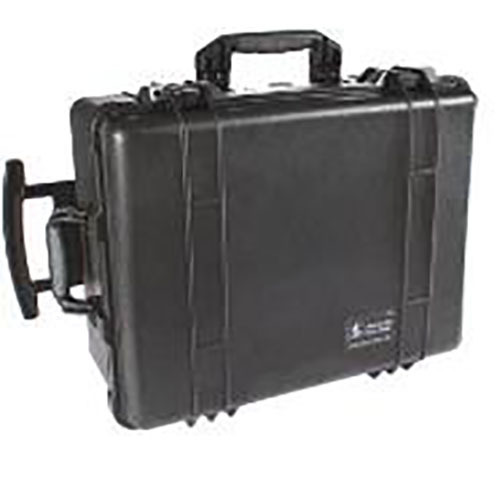 Condition:

New

Drill Down Description:

Hard Transit Case

Model:

N9910X-881

Quote Required:

No

Web Meta Description:

N9910X RF and Microwave handheld accessories complement Keysight's installation and maintenance test tools.
Interior dimensions (L x W x D): 20.37" x 15.43" x 9.00" (51.7 x 39.19 x 22.86 cm)
Exterior dimensions (L x W x D): 22.06" x 17.93" x 10.43" (56 x 45.5 x 26.5 cm)
Weight without foam and without FieldFox: 17 lbs (7.71 kg)
Weight with foam but without FieldFox: 20 lbs (9.07 kg)
Weight with foam, FieldFox and battery: 23.6 lbs (10.7 kg)
Handle: Retractable
Number of wheels: 2
N9910X-881 is a hard transit case designed for FieldFox analyzers. The foam packaging is designed so a FieldFox in a soft-carrying case can fit in the transit case.