Fluke i30s AC/DC Current Clamp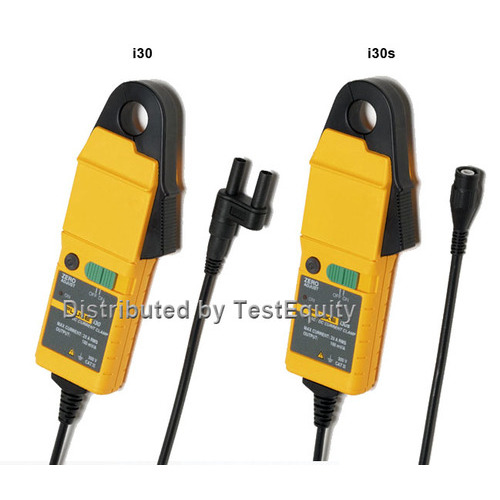 Drill Down Description:

AC/DC Current Clamp

Model:

i30s

Web Meta Description:

If you are searching for a Fluke i30s AC/DC Current Clamp, TestEquity can provide the solution you need. We carry the best electronic test & measurement solutions from top manufacturers.

Quote Required:

No

Condition:

New

Accessories Sort Priority:

0

Multiple Sale Qty:

1

UNSPSC:

4111000000
The i30 and i30s current clamps are based on Hall Effect technology for use in measurement of both DC and AC current. They may be used in conjunction with multimeters, ScopeMeters, recorders and other suitable recording instruments for accurate non-intrusive current measurement.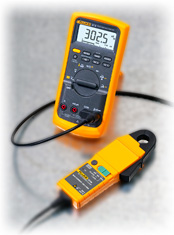 i30 connected to a Fluke 87V Digital Multimeter
Electrical Specifications
i30
i30s
Specified current range
30 mA to 30A dc, 30 mA to 20 A ac rms
Usable current range
5 mA to 30 A dc, 30 mA to 20 A ac rms
Output sensitivity
100 mV/A
Accuracy (at +25 °C)
± 1 % of reading ± 2 mA
Resolution
± 1 mA
Load impedance
> 10 k Ohms and ≤ 100pF
> 100 kΩ
Frequency range
DC to 20 kHz (- 0.5 dB)
DC to 100 kHz (- 0.5 dB)
General Specifications
i30
i30s
Maximum conductor size
19 mm diameter
Output connection
4 mm safety connector
Safety BNC connector, supplied w/safety 4 mm adapter
Cable length
1.5 meters
2 meters
Operating temperature range
0 °C to +50 °C
Please refer to Data Sheets for complete specifications.