B&K Precision PVS60085MR Multi-Range Programmable DC Power Supply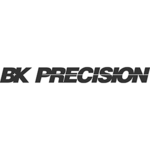 B&K Precision PVS60085MR Multi-Range Programmable DC Power Supply
23101.2
MFG #: PVS60085MR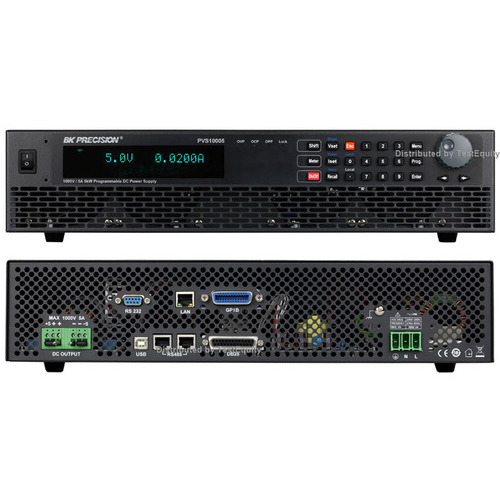 Condition:

New

Drill Down Description:

Multi-Range Programmable DC Power Supply

Model:

PVS60085MR

Quote Required:

No

Web Meta Description:

Explore our options for a B&K Precision PVS60085MR Multi-Range Programmable DC Power Supply. With various sizes and selections, you are sure to find the perfect solution at TestEquity.

S3 Part Number:

23101.2
Compact, high power density, 2U package
Output up to 1000V/5A (PVS10005) and 600V/8.5A (PVS60085 & PVS60085MR)
Convenient single-phase AC input configuration
Bright vacuum florescent display
High voltage and current resolution of 0.1 mV, 0.1 mA (PVS10005) or 10 mV, 0.1 mA (PVS60085 & PVS60085MR)
Fast transient response time of ≤ 0.5 ms
Adjustable voltage and current slope (rise and fall times)
List mode: 9 user-defined programs with up to 100 programmable steps
Control up to 30 power supplies from one PC with RS-485
Master/slave mode for up to four units in parallel
Built-in SAS function for storage of up to 16 I-V curves with Voc, Isc, Vmp, and Imp parameters and 1024-point table
Standard USB, RS-232, GPIB, LAN interfaces supporting SCPI commands
External analog programming and monitoring interface
LabVIEW™ driver and softpanel available for remote control, test sequence generation, and datalogging
Three-year warranty
Clean output power up to 5.1 kW
The PVS10005, PVS60085, and PVS60085MR programmable DC power supplies offer clean output power up to 5.1 kW, excellent regulation, and fast transient response time characteristics in an industry-leading 2U package. These power supplies provide many useful features such as high-programming resolution, multiple remote interfaces for test systems, and a built-in SAS (solar array simulator) function to generate PV (photovoltaic) I-V curves.
Intuitive and versatile user interface
For benchtop applications, the PVS Series' numeric keys and rotary knob provide a convenient interface for setting output levels quickly and precisely. Both measured output values and setting values are concurrently displayed on the screen. Additionally, the power supplies provide internal memory for storage of up to 10 different instrument settings that can be set and recalled via both the front panel and remote interfaces. System integrators benefit from the standard USB (virtual COM), RS-232, GPIB, and LAN interfaces supporting SCPI commands.
Unique power solutions for photovoltaic test and analysis
The low-noise characteristic of the PVS Series makes these instruments ideal for motor inverter testing. When operated with the optional SAS software, the PVS Series power supplies can be used for solar array testing applications. Additionally, they are well-suited for both bench use and ATE systems integration, R&D, design verification, production test, and high voltage testing.
Application software that eliminates the need to write source code
Free application software and a complete set of LabVIEW drivers are available to reduce programming time and increase productivity. The application software allows users to control the power supply, execute test sequences, or log measurements. It also integrates with Data Dashboard for LabVIEW apps, enabling users to remotely monitor select measurement indicators with iOS, Android, or Windows 8 compatible tablets or smart phones.
Solar Array Simulation (SAS) Software Option
Solar inverter designers need to verify their inverter is capable of delivering the maximum power available from solar modules. The I-V curve of solar cells can be influenced by various weather conditions such as a cloudy day. Combined with the SAS application software, PVS users can easily simulate the I-V curve of different arrays under various irradiance conditions while measuring and validating the effectiveness of the inverter's MPPT algorithm.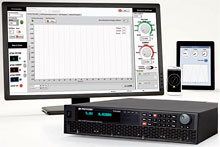 Software is provided for front panel emulation, enabling remote monitoring on PCs, iOS, Android, or Windows 8 compatible tablets or smart phones.
Simulate I-V curve under different weather conditions during a day
Monitors and logs real-time voltage, current, power and MPPT efficiency
User-definable irradiance profile
B&K Precision PVS Series DC Power Supplies
| Model | PVS10005 | PVS60085 | PVS60085MR* |
| --- | --- | --- | --- |
| Max Output Voltage | 1000 V | 600 V | 600 V |
| Max Output Current | 5 A | 8.5 A | 8.5 A |
| Max Output Power | 5000 W | 5100 W | 3000 W |
*Model PVS60085MR is a multi-ranging supply allowing any combination of the rated voltage and current up to the maximum output power of 3000 W. Please refer to Data Sheet for complete specifications.
Included: user's manual, power cord, test report and certificate of calibration.