Chemtronics CM8 Peelable Ammoniated Latex Mask 8 oz.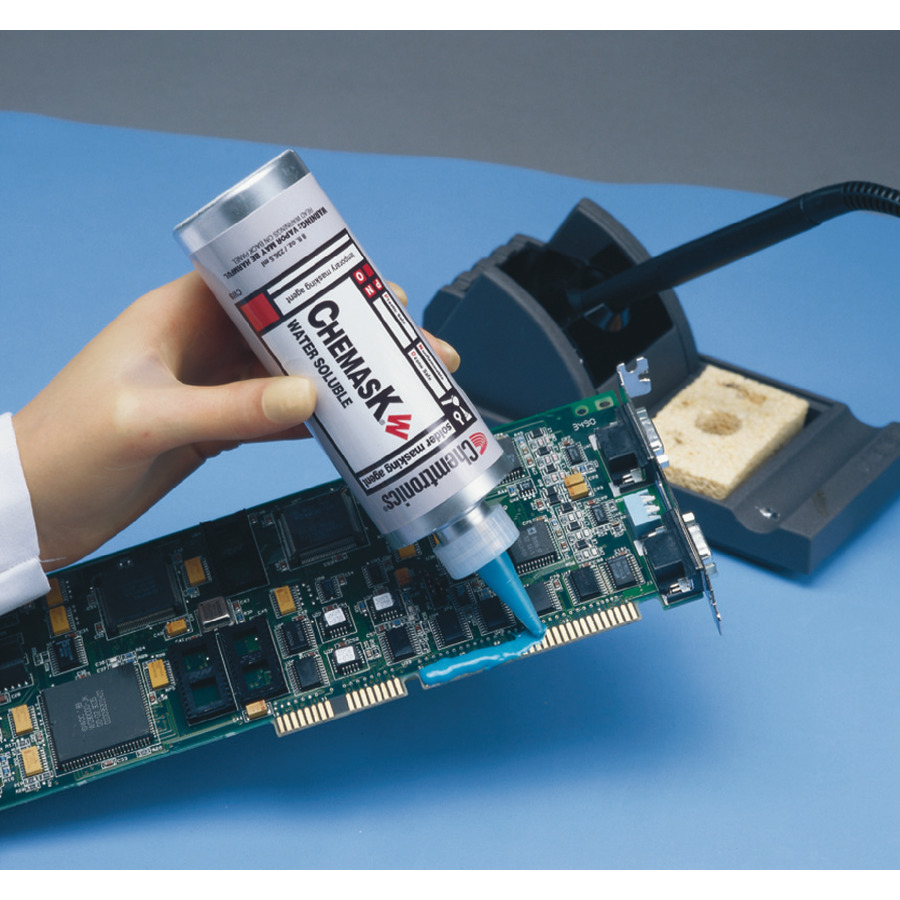 Container Type:

Squeeze Bottle

Lead Free Solder Compatible:

No

RoHS Compliance:

Yes

Type:

Peelable

Ammoniated:

Yes

Application:

For Protecting Contacts During Wave Soldering

Capacity:

8

Capacity UOM:

oz.

Color:

Pink

Cure Time:

Full @ Room Temp 30 min.

Description Price Table:

Peelable, 8oz. Squeeze Bottle

Drill Down Description:

Peelable, Ammoniated Latex Mask, 8 oz.

Material:

Latex

Model:

CM8

Name:

Chemask®

Peelable:

Yes

S3 Page Number Text:

255, 309, 497, 537

S3 Product Index:

113-560

Size:

8 oz.

Surface Type:

Not Recommended For Sensitive Metals

Water Soluble:

No

Withstand Temperature:

515

Withstand Temperature UOM:

°F
Fast Curing
Prevents solder from flowing onto contacts, terminals, plated through-holes, etc. during wave soldering. Protects delicate components and prevents contamination during assembly operations. Withstands 515°F (268°C) long enough for wave soldering process. Compatible with all flux systems and cleaning solvents. Dries tack-free in 30 minutes and leaves no residue. Easily removed by hand using tweezers or brush. Can be applied by dip, brush or squeeze bottle. Available in 8 oz. squeeze bottle.