Chemtronics IPA100B 70% IPA and 30% DI Water C-Fold Presaturated Wipes, 100/ Dispenser Box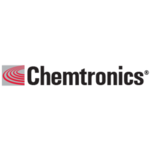 Chemtronics IPA100B 70% IPA and 30% DI Water C-Fold Presaturated Wipes, 100/ Dispenser Box
134
Description Price Table:

70% IPA and 30% DI Water Presaturated C-Fold Wipes, 100/Box

Drill Down Description:

70% IPA and 30% DI Water C-Fold Presaturated Wipes, 100/ Dispenser Box

Model:

IPA100B

S3 Page Number Text:

101, 15, 246, 259, 261, 442, 444, 453, 457, 47

Wiper Size:

6" x 9"
Presaturated with 70% IPA and 30% deionized water
Strong, will not tear, shred, unravel or lint
Holds up to the most rigorous scrubbing
Plastic safe
Flammable
Regular cleaning strength
This item is non-returnable

IPA presaturated wipes remove solder paste, inks and other contaminants. These highly effective cleaning wipes are ideal for all general cleaning applications. IPA Presaturated Wipes are well suited for touch-up cleaning of automatic printer stencils and cleaning of semi-automatic printer stencils during and at the end of production runs. IPA Presaturated Wipes contain ultra-pure Electronics Grade IPA. The wipes are available in a C-fold wipe contained in a convenient dispensing box, or in a pull through tub.