Chemtronics ES835B Flux-Off® Rosin with Brush Clean System 5 oz.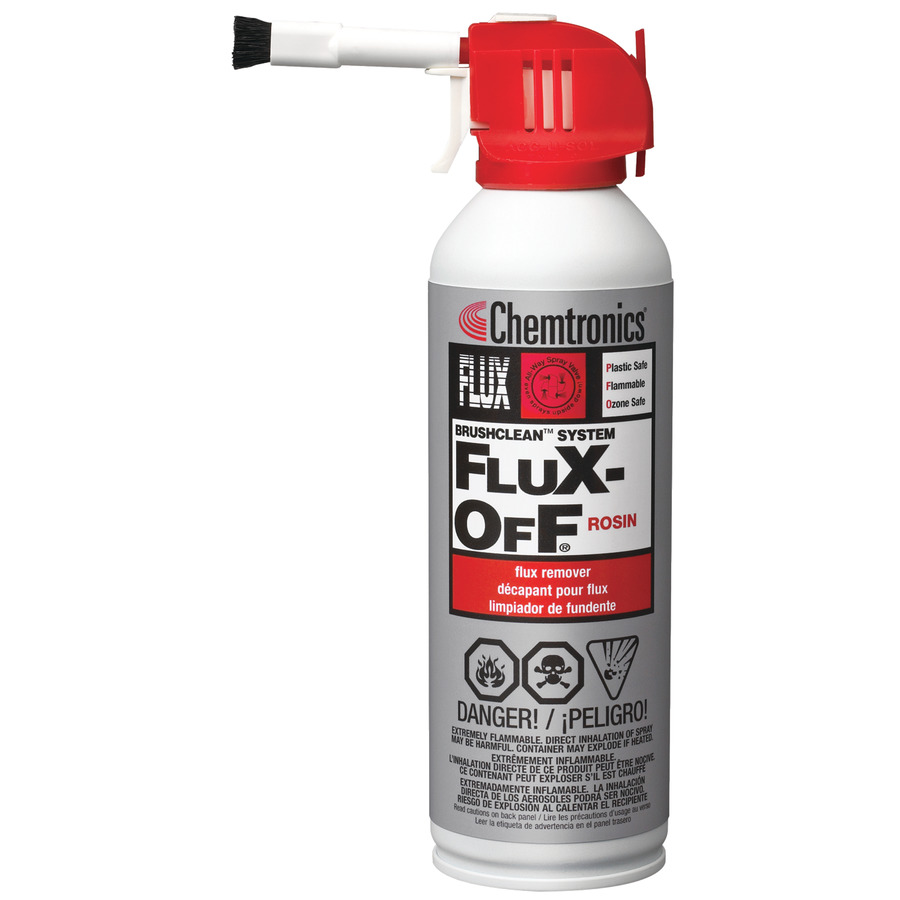 Container Volume:

5

Flammable:

Yes

Application:

Cleans type R, RMA, RA and Rosin-based no-clean flux

Container Volume UOM:

oz.

Description Price Table:

5 oz. Aerosol with Brush Top

Drill Down Description:

Flux-Off® Rosin with Brush Clean System, 5 oz.

Model:

ES835B

Primary Keyword:

Flux Remover

S3 Page Number Text:

14, 247, 249, 399, 427, 437, 46, 98

S3 Product Index:

400-088
Cleaner for Rosin and Rosin Based No Clean Fluxes
Safe on plastics
Removes all rosin-based fluxes
Removes ionic and non-ionic activators
Dries fast
Leaves no residue
Flammable
All-Way Spray valve - even sprays upside down
Available with BrushClean™ System
The Flux-Off® Rosin formulation is a fast drying aerosol that quickly and completely removes R, RMA, RA, and synthetic flux residue. With its low surface tension and superior wetting properties, Flux-Off® Rosin removes harmful residues in tight tolerance areas.