Chemtronics 7-25L Chem-Wik® Desoldering Braid .075inch 25ft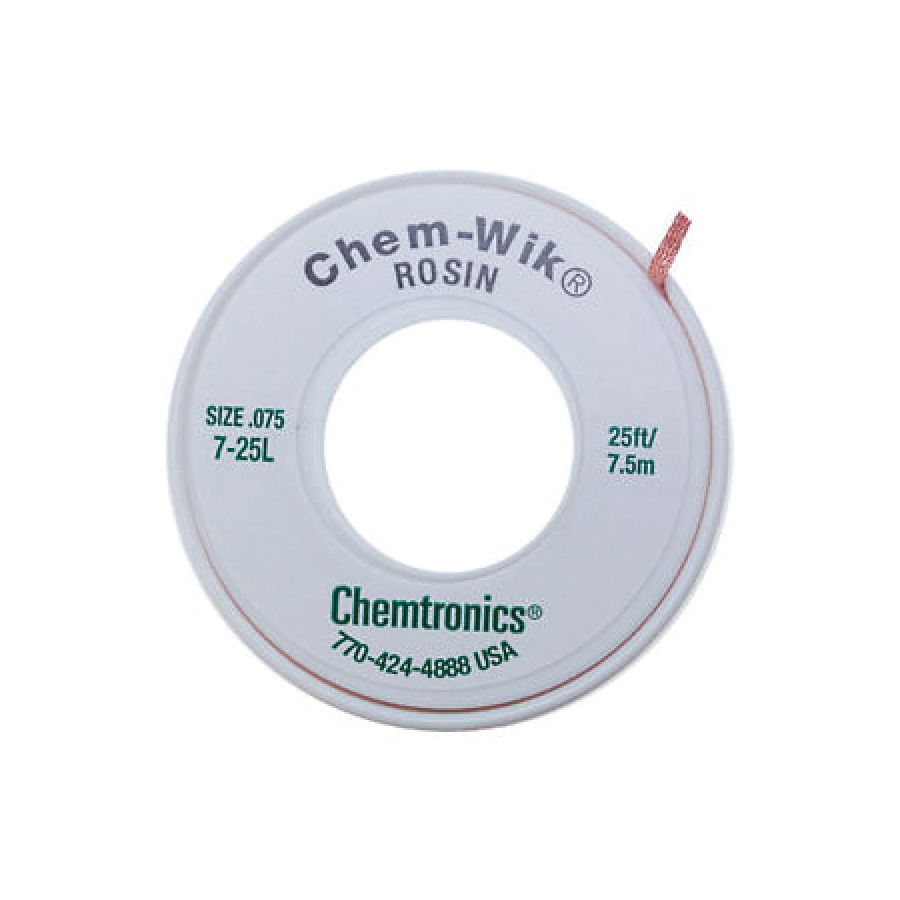 Flux Type:

Type R Rosin

RoHS Compliance:

Yes

Width:

0.075

Application:

Medium Pads

Color:

Green

Drill Down Description:

Chem-Wik® Desoldering Braid, .075

Length 1:

25'

Length UOM:

ft.

Model:

7-25L

S3 Page Number Text:

306, 314, 494, 534

S3 Product Index:

113-983

Specifications:

Mil-F-14256F Type R, NASA SP-5002 Soldering Electrical Connections, DOD Standard 1686B and DOD Handbook 263, NASA NHB 5300.4 (3A-1) Reliability and Quality Assurance Publication, NASA NPC 200-4 Qualit

Width UOM:

" 237SO074", " 237SO076"
Meets DOD-STD-1686B, DOD Handbook 263 & Mil-F-14256F Type R
Advanced ultra-thin desoldering wick has lighter mass, pure copper braid construction and allows for better thermal conductivity, even at low temperatures. Effectively removes all solder globs, icicles, bridges, and excess solder from terminals, plated through holes (double sided or multilayered boards), SMD and through hole components. Braid is coated with pure white rosin flux in accordance with MIL-F-14256F (Type R) preventing oxidation and promoting solderability. Available in standard spool.