B&K Precision 9115-AT Multi-Range DC Power Supply 9115 Series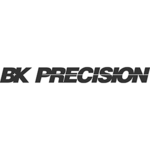 B&K Precision 9115-AT Multi-Range DC Power Supply 9115 Series
0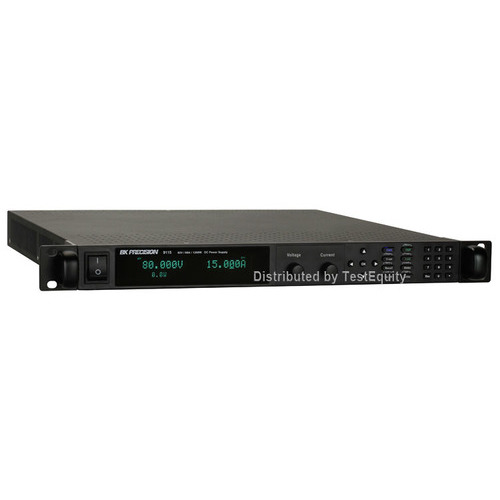 Drill Down Description:

Multi-Range DC Power Supply, 9115 Series

Model:

9115-AT

Series:

9115 Series

Web Meta Description:

Explore our options for a B&K Precision 9115-AT Multi-Range DC Power Supply. With various sizes and selections, you are sure to find the perfect solution at TestEquity.

Quote Required:

No

Condition:

New

Accessories Sort Priority:

0

Multiple Sale Qty:

1

UNSPSC:

4111000000
Output up to 1200 W within 80 V/60 A range (Output V x A cannot exceed 1200 W)
Compact, high density, 1U rackmount form factor
High programming and readback resolution of 1 mV/1 mA
Adjustable voltage rise and fall times
Sequence programming (list mode)
Store and Recall up to 100 instrument settings
USB (USBTMC-compliant), RS-232, GPIB, and RS-485 interfaces supporting SCPI commands for remote control
Analog interface with control and monitoring functions
Remote sense
Overvoltage protection (OVP), overpower protection (OPP), overtemperature protection (OTP), and key-lock function
Test functions compliant to automotive standards (Model 9115-AT)
One-year warranty
NOTE: Output V x A cannot exceed 1200 W. Please read the Data Sheet before ordering!
1200W Multi-Range 80V/60A DC Power Supply
The 9115 can replace multiple supplies on your bench or in your rack. Unlike conventional power supplies with fixed output ratings, the 9115 automatically recalculates voltage/current limits for each setting. The 9115 provides 1200W output power in any Volt/Amp combination within the rated voltage (80V) and current (60A) limits. By providing greatly expanded choices of maximum power Volt/Amp combinations, users can cut down on the number of power supplies required and free up valuable bench space.
For benchtop applications, this series provides a numerical keypad for direct data entry along with convenient cursors and analog style knobs to quickly make incremental voltage or current changes. System integrators benefit from the standard USB (USBTMC-compliant), RS-232, GPIB, and RS-485 interfaces supporting SCPI commands. Alternatively, users can control the power supply, execute test sequences or log measurements using the provided PC software application. This software also integrates with Data Dashboard for LabVIEW apps enabling iOS, Android or Windows 8 compatible tablets or smart phones to remotely monitor select measurement indicators.
Model 9115-AT Automotive Test Functions
The 9115-AT provides automotive power test waveforms compliant to DIN 40839 and ISO 16750-2 standards that can simulate common test conditions for electrical and electronic devices installed in automobiles. In order to ensure electronic systems used in a vehicle are able to function in an automotive environment, automotive component manufacturers test electronic modules to industry standards. The 9115-AT provides built-in simulations compliant to these automotive test standards to help automate and speed up development time.
Included: User's manual, power cord, certificate of calibration, and test report.