Keysight E5063A/205/722/732 ENA Vector Network Analyzer 100 kHz to 500 MHz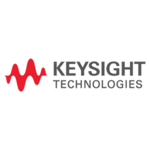 Keysight E5063A/205/722/732 ENA Vector Network Analyzer 100 kHz to 500 MHz
26218.4
MFG #: E5063A/205/722/732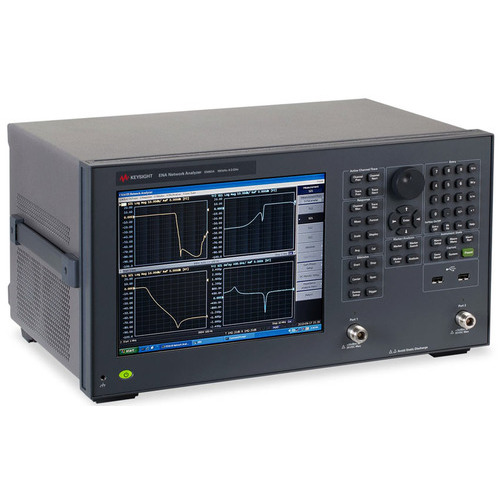 Condition:

New

Drill Down Description:

ENA Vector Network Analyzer, 100 kHz to 500 MHz

Frequency:

500 MHz

Keywords:

E5071C, E5063A, ENA, Vector Network Analyzer

Model:

E5063A/205/722/732

No. of Ports:

2

Quote Required:

No

Web Meta Description:

Keysight E5063A/205 ENA Vector Network Analyzer, 100 kHz to 500 MHz. Fast delivery from TestEquity - Authorized Keysight Distributor.

S3 Part Number:

26218.4
E5063A/205/722/732: 2-port test set, 100 kHz to 500 MHz. NO GPIB, NO Handler IO
Upgrade options at any time
Industry-standard ENA Series measurement framework
Enhance your PCB manufacturing test capability with Option 011
USB Interface standard, GPIB and Handler I/O optional
Three-year warranty
The Best Balance Between Price and Performance
Keysight E5063A ENA is an affordable benchtop vector network analyzer (VNA) for testing simple passive components such as antennas, filters, cables or connectors up to 18 GHz. The E5063A provides the best balance between price and performance to satisfy your business and technical requirements. It leverages the consistent measurement framework of the industry standard ENA Series to boost efficiency and productivity, and is future proof and ready to evolve as the technologies change.
Proven calibration and analysis capabilities
The E5063A fully supports major calibration and data analysis capabilities that are compatible with the E5071C and required for testing RF passive components. With these proven capabilities, the E5063A provides measurements consistent with the industry standard E5071C.
You can choose the best suited frequency range from 8 different frequency options (from 500 M to 18 GHz) depending on your test needs and budgets. In addition, the frequency upgradability allows you to start your investment with the lower-priced 500 MHz option and later upgrade it to higher frequency options up to 18 GHz options when necessary. Optimize your investment for your current and future needs with the E5063A.
Improve your productivity with ECal calibration
Keysight offers a variety of calibration kits with different connector types, frequency ranges, or prices. Keysight also offers electronic calibration (ECal) modules. The ECal is a solid-state device with programmable, and repeatable impedance states, and requires only one set of connections to perform a calibration. Therefore it greatly improves your productivity and minimizes operator's error. The Keysight N755xA series is the economy 2-port ECal family equipped with either Type-N or 3.5 mm connectors which offers the convenience of an ECal at a lower price point.
The best solution for PCB manufacturing test
As the operating speed of electronic circuits increase, signal integrity of printed circuit boards (PCBs) drastically affects performance and there is an increasing requirement for controlled impedance PCBs. In addition, with the proliferation of wireless devices, such as smartphones and tablets, there is a trend to integrate antennas onto PCBs. Therefore, in addition to the traditional time domain impedance measurement, there is a growing need to measure the frequency domain response of PCB integrated antennas.
The E5063A PCB Analyzer consists of an E5063A ENA Series Net-work Analyzer with Option 011 (Time domain analysis/Test Wizard). The E5063A provides frequency domain measurement capability and Option 011 adds time domain analysis capability, as well as a dedicated graphical user interface for PCB manufacturing test.
Wireless Power Transfer Analysis
With the evolution of cloud computing systems and highly integrated mobile terminals, various types of digital contents and applications can be enjoyed in the palm of your hand today. As a result, power consumption in mobile terminals rapidly increases, raising demands for more convenient and versatile ways of battery charging. Wireless Power Transfer (WPT) technology has drawn much attention recently as one of the realistic solutions and is widely discussed and researched. Power transfer efficiency between coils or resonators is one of the key factors to improve the performance of wireless power transfer systems. E5063A-006 wireless power transfer analysis option provides three benefits for wireless power transfer efficiency measurements between coils or resonators.
BenchVue software
Keysight BenchVue software for the PC eliminates the many of the issues around bench testing. By making it simple to connect, control instruments, and automate test sequences you can quickly move past the test development phase and access results faster than ever before with just a few clicks. A dedicated Network Analyzer app, available with BV9001B, allows you to quickly configure the most commonly used measurements and setups. Rapidly build custom test sequences with the integrated Test Flow app to automate and visualize test results without the need for instrument programming. BenchVue supports hundreds of Keysight instrument types and models all from one easy to use software platform. Control, Automate, Simplify with BenchVue.
Included with E5063A: installation guide, CD ROM IO libraries, power cable, calibration certificate.