Sticklers MCC-WFW Benchtop CleanWipes™ for Fiber Optics 90/Tub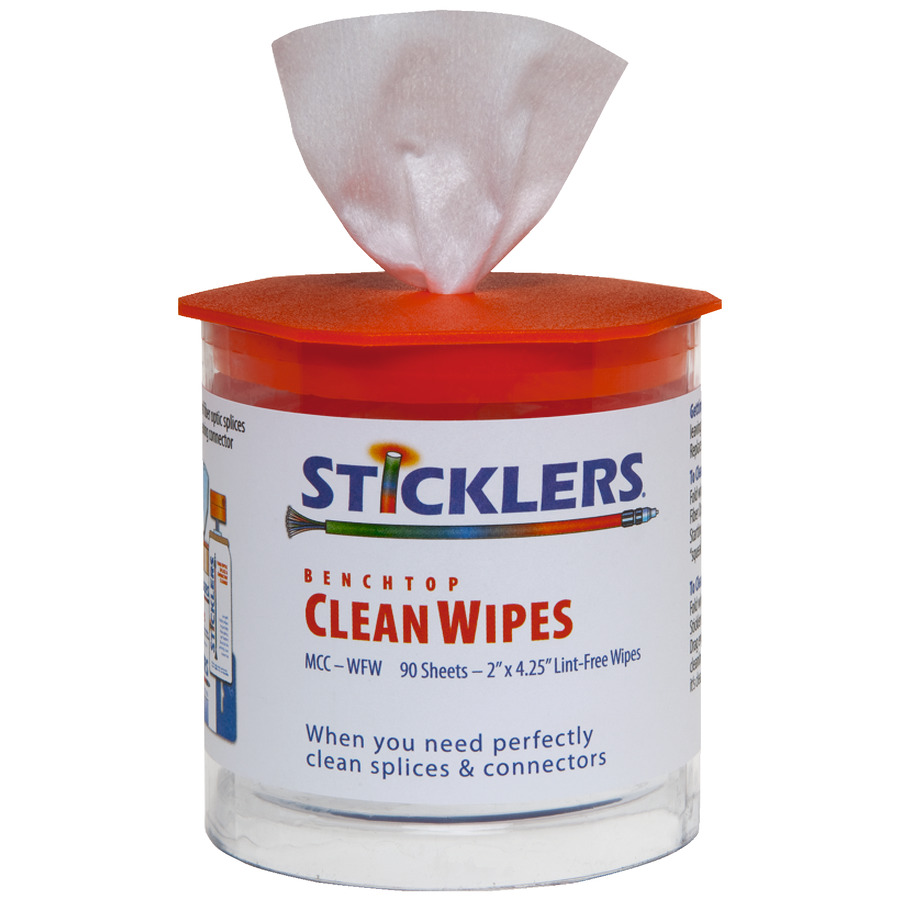 Description Price Table:

Replacement CleanWipes™ 90/Tub

Drill Down Description:

Benchtop CleanWipes™ for Fiber Optics, 90/Tub

Jensen Price Table Description:

Fiber Care Fiber Wipes, 90/tub

Model:

MCC-WFW

Package Quantity:

90 Wipes

S3 Page Number Text:

111, 134, 149, 236, 257, 259, 260, 261, 406, 434

S3 Product Index:

441-652

Size:

4 x 2""
Optical-Grade Fabric in Convenient "mini-tub"
Made Without Glues, Bleach or Cellulose
Makes "Wet-Dry" Cleaning of Fiber Optic Connectors Easy
Far Stronger and Less Linting than Cellulose Wipes
Superior Results When Cleaning Bare Fiber
Very Affordable on a Cost-Per-Cleaning Basis
Works best when used with Sticklers™ Fiber Optic Splice & Connector Cleaner cleaning fluid (#MCC-POC03M)
CleanWipes™ 90 benchtop wipes are high quality, optical-grade, lint-free fiber optic wipes (made with cloth, not paper!) engineered for use on bare fiber before splicing, and also for cleaning fiber optic jumpers. They are exactly the right size and the right material to make "wet-dry" cleaning simple and cost-effective. Each tub contains 90 perforated pop-up 4" x 2" lint-free wipes.