Techspray 1608-100DSP 70% Isopropyl Alcohol (IPA) & 30% DI Water Wipes 5inch x 8inch 100/Canister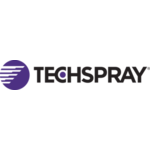 Techspray 1608-100DSP 70% Isopropyl Alcohol (IPA) & 30% DI Water Wipes 5inch x 8inch 100/Canister
754CH081
MFG #: 1608-100DSP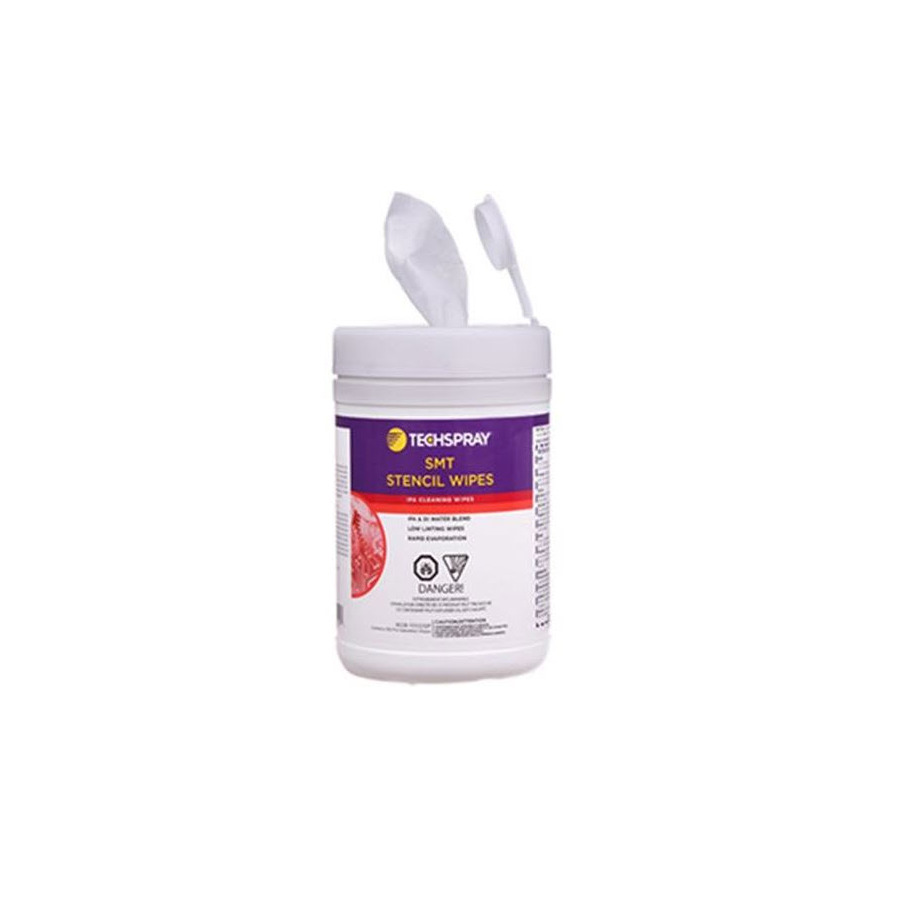 Package Quantity:

100/canister

Description Price Table:

70% IPA Wipes, 100 Wipes/Pop-Up Tub

Drill Down Description:

70% Isopropyl Alcohol (IPA) & 30% DI Water Wipes, 5 x 8" 100/Canister"

Keywords:

coronavirus, COVID-19, COVID19

Model:

1608-100DSP

Primary Keyword:

Isopropyl Alcohol (IPA) Wipe

S3 Page Number Text:

104, 13, 14, 253, 254, 255, 438, 449, 45, 451

S3 Product Index:

420-116

Size:

5 x 8""

Web Meta Description:

IPA or Isopropyl Alcohol wipes from Techspray are effective, reasonably priced and in-stock and available for purchase now from Jensen Tools.
Ideal for General Surface Cleaning, Stencil Cleaning & PCB Defluxing
70% Isopropyl Alchohol (IPA) & 30% DI water
Lint-free wipes, tear resistant polyester
550g IPA/roll
Ideal for electronics cleaning
Plastic-safe
Lint-free, tear-resistant wipes saturated with 70% isopropyl alcohol and 30% deionized water (DI) for economical cleaning. The additional DI slows down dry time slightly, allowing more soak-in time for thicker and more difficult soils.
Cleaning Info:
Chemicals are found throughout the electronic assembly and repair process, but no solvent is more common than isopropyl alchohol (IPA). It is broadly used for cleaning and as a main constituent of fluxes. IPA is available in different grades, or percentage of solvent to water, to fit its specific applications. When deciding on the best isopropyl alcohol for a particular manufacturing or repair process, first decide on the grade of solvent, then the packaging.
Safe Handling of IPA:
IPA is generally considered safe if handled properly, it is flammable so precautions need to be taken to prevent dangerous situations. It should be stored in a closed container in a cool, well-ventilated area. Gloves made of nitrile or other solvent-resistant materials should be worn. Isopropyl alchohol needs to be disposed of as a hazardous liquid according to state and local requirements. It cannot be flushed down the drain.This item is non-returnable

Don't forget your money-saving refill. Contains the same wipes and fluid, but reduce cost and help protect the environment by re-using canister. To order use part no. 478-748.