ITW Texwipe TX1039 AlphaStat<special id="4"/> Presaturated 70% IPA/30% DI Water Wipes, 9" x 9", 200 Wipes/Case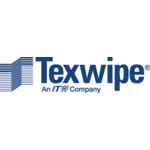 ITW Texwipe TX1039 AlphaStat<special id="4"/> Presaturated 70% IPA/30% DI Water Wipes, 9" x 9", 200 Wipes/Case
70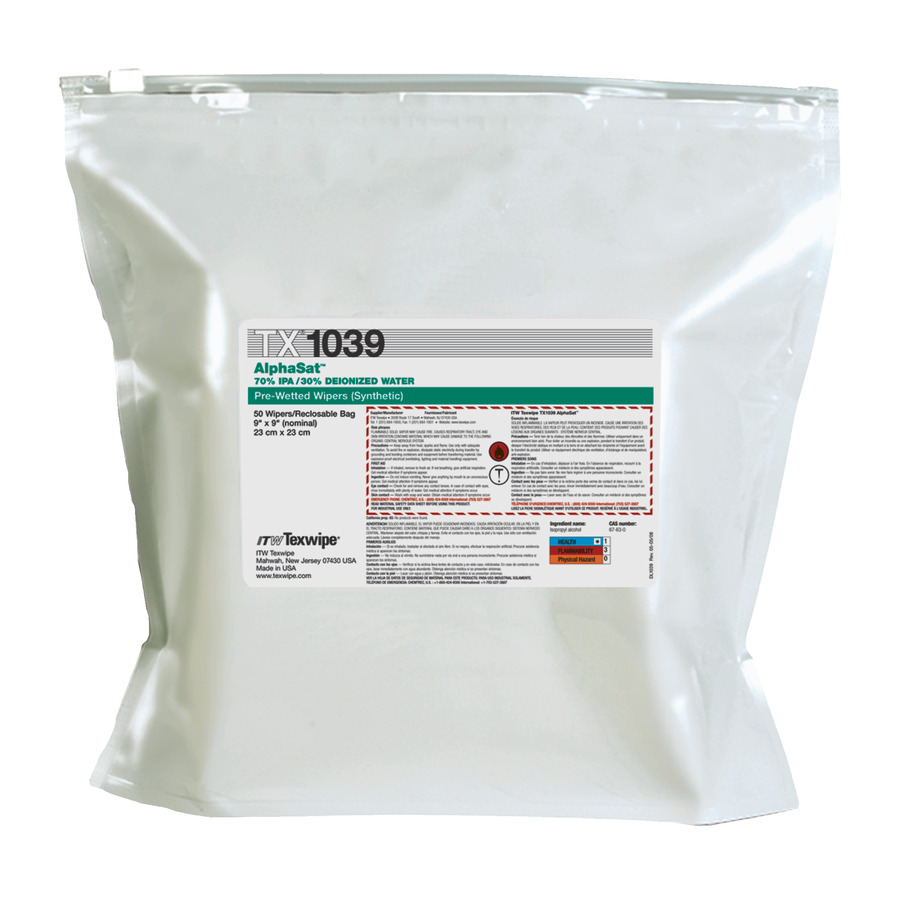 Description Price Table:

Presaturated Wipes, 9" x 9", 50/Bag

Drill Down Description:

AlphaStat® Presaturated 70% IPA/30% DI Water Wipes, 9" x 9", 200 Wipes/Case

Formula Type:

70% Isopropyl Alcohol, 30% DI Water

Material:

Polyester

Model:

TX1039

Package Type:

Case = Inner Bags: 50 wipers/reclosable bag, Outer Bags: 4 bags/case, Wipers Total: 200 wipers total/case

Primary Keyword:

Cleanroom Pre-Wetted Wiper

S3 Product Index:

416-147

Wipe Length:

9, 9"

Wipe Length UOM:

"

Wipe Width:

9, 9"

Wipe Width UOM:

"

Wiper Material:

Pre-Saturated

Wiper Size:

9" x 9"
General wiping
Spill control
100% polyester fiber — continuous-filament, double-knit
Cleanroom laundered and packaged
Cleaning and polishing stainless steel
Large surface areas
Protective covering for parts and product
ISO Class 4-5
ISO Class 6-9
Cleanroom laundered and packaged, AlphaWipe® is an ultraclean and highly sorbent wiper ideal for critical environments. AlphaWipe® has a laundered cut edge. It exhibits low particle and fiber levels.