Rohde & Schwarz FSH20.20 Spectrum Analyzer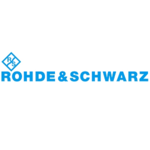 Rohde & Schwarz FSH20.20 Spectrum Analyzer
0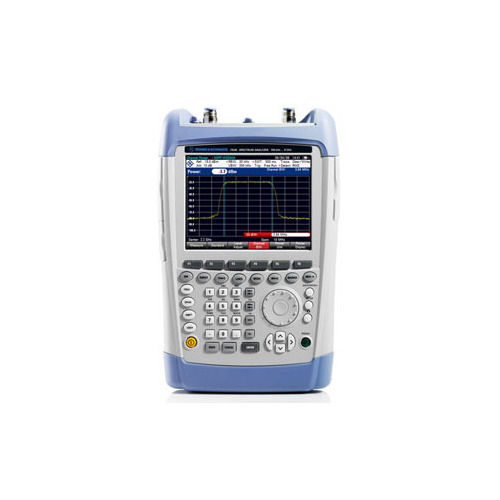 Drill Down Description:

Spectrum Analyzer

Model:

FSH20.20

Web Meta Description:

If you are searching for a Rohde & Schwarz FSH20.20 Spectrum Analyzer, TestEquity can provide the solution you need. We carry the best electronic test & measurement solutions from top manufacturers.

Quote Required:

No

Condition:

New
Frequency to 3.6 GHz, 8 GHz, 13.6 GHz, or 20 GHz RBW 100 Hz to 3 MHz High sensitivity, ≤141dBm, with preamp ≤161 dBm TDMA power, channel power, field stringth, OBW, channel table Easy to replace Li-Ion battery, up to 4.5 hr operation Internal VSWR bridge (FSH424/828) Two-port network analyzer (opt. FSH-K42) Directional power measurements up to 4 GHz under operating conditions SD memory expansion slot to store measurements, results and installation settings Larger 6.5" Color LCD display USB and LAN interfaces
The new R&S FSH4/FSH8/FSH13/FSH20 spectrum analyzer is rugged, handy and designed for use in the field. Its low weight and simple, well-conceived operation concept coupled with the large number of measurement functions make it an indispensable tool for anyone who needs an efficient measuring instrument for outdoor work.
Field users can efficiently use and effectively address the following applications using the new R&S®FSH4/8/13/20:
Service & Maintenance on transmitter stations
Cable & Antenna tests
EMF measurements
EMI precompliance
Signal monitoring
Interference hunting
Precise power measurements
Key Specifications
Frequency range from 9 kHz to 3.6 GHz, 8 GHz, 13.6 GHz, or 20 GHz
High sensitivity (≤ 141dBm (1Hz), with preamplifier ≤161 dBm (1 Hz ))
Low measurement uncertainty (<1 dB)
Internal tracking generator and VSWR bridge with built-in DC voltage supply (bias)
Two-port network analyzer
Directional power measurements up to 4 GHz under operating conditions
Easy-to-replace Li-ion battery for up to 4.5 h of operation
Rugged, splash-proof housing for rough work in the field
Easy handling due to low weight (3 kg with battery) and easy-to-reach function keys
Saving of measurement results on SD card
LAN and USB interface for remote control and transfer of measurement data
R&S FSHView software for simple documentation of measurement results
Key Features
Ease of use
Rugged, yet mobile form factor
Accessories for field users
Improved RF performances
Easy to replace Li-Ion battery pack with an external charger
Internal VSWR bridge to reduce overall size and weight, making it easy to handle
SD memory expansion slot to store measurements, results and installation settings
USB and LAN interfaces supporting remote control functions and ease of firmware updates
Faster CPU to provide quicker display updates
Larger 6.5" VGA display allowing split screen mode
USD Price valid in USA only.