None CRP0430-3 Adhesive Tacky Entrance Mat 24inch x 36inch (30 Sheets/Mat) Blue 4/Mats per Case
None CRP0430-3 Adhesive Tacky Entrance Mat 24inch x 36inch (30 Sheets/Mat) Blue 4/Mats per Case
7999WA023
MFG #: CRP0430-3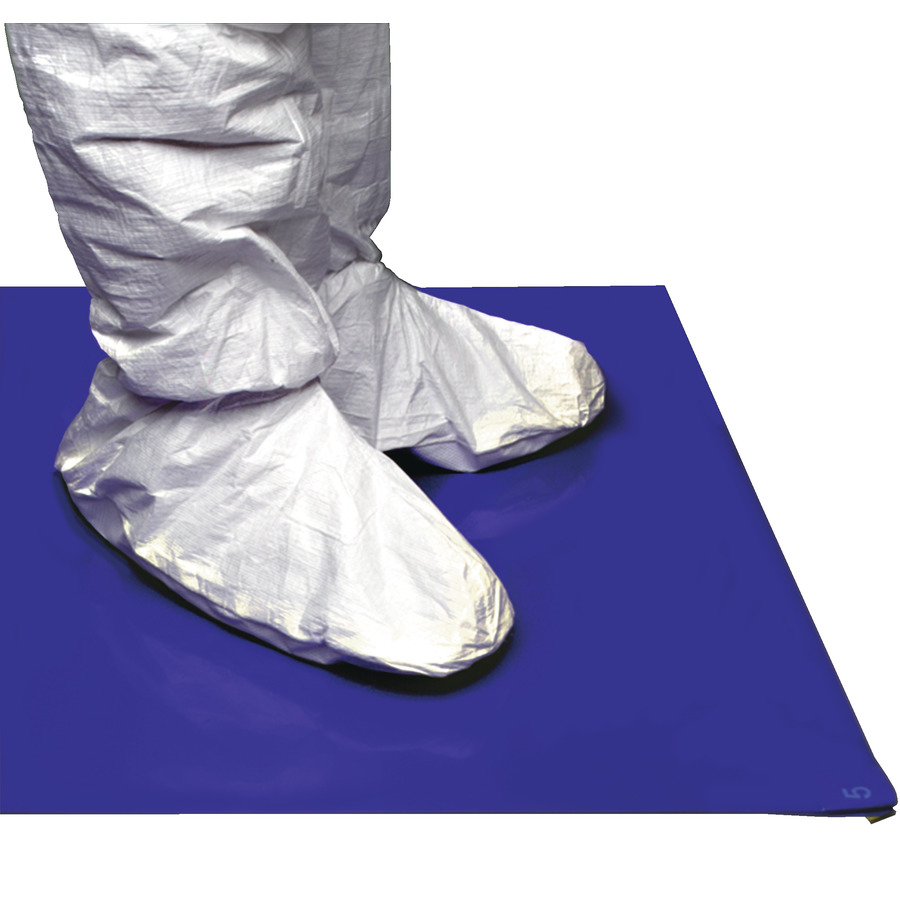 Color:

Blue

Description Price Table:

Adhesive Entrance Mats

Drill Down Description:

Adhesive Tacky Entrance Mat, 24 x 36" (30 Sheets/Mat)

ESD Safe:

No

Model:

CRP0430-3

Number of Sheets:

30/Mat

Package Quantity:

4 Mats/Case

S3 Page Number Text:

236, 246, 247, 380, 381, 400, 401, 43, 434, 97

S3 Product Index:

425-799

Size:

24 x 36""
Trap Dirt, Dust and Debris
Straight-edge
30 peelable sheets per mat, 4 mats/case
The CLEANtack™ Step One™ Adhesive Mats are made of thin layers of adhesive coated polyethylene film. These tacky layers remove particulates from shoes and cart wheels with each entry to the cleanroom. Mats are designed to resist adhesive transfer, preventing sheet to sheet delamination. To prevent distortion and slippage, the adhesive backing secures the mat to the floor. Each mat has thirty numbered, removable sheets for quick and easy maintenance. The edges are not beveled to ensure that each sheet is contaminate free. Mats are treated with an Anti-Microbial Agent. Ideal for any areas where cleanliness is important such as medical labs, electronic assembly areas, and clean rooms. Mats offer 30 numbered peelable sheets, 4 mats/case. Color Blue, also available in white or gray inquire with our sales department.