TestEquity 123H Temperature/Humidity Chamber (North America Version)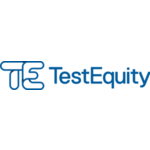 TestEquity 123H Temperature/Humidity Chamber (North America Version)
0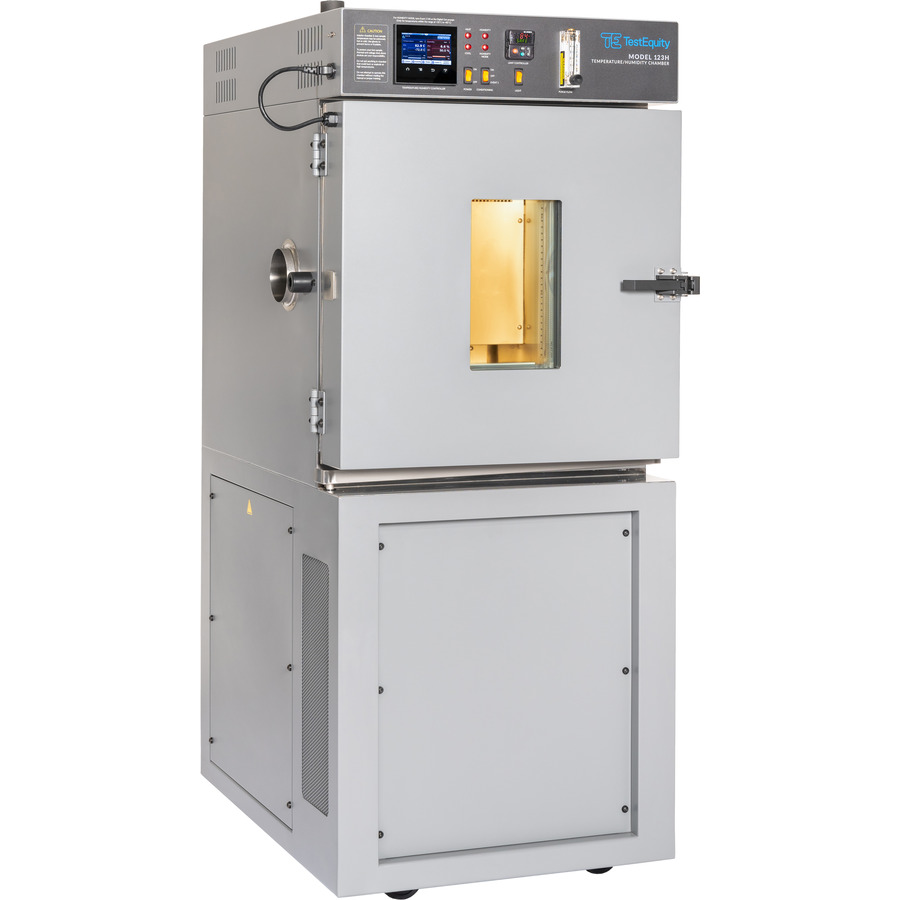 Condition:

New

Drill Down Description:

Temperature/Humidity Chamber (North America Version)

Input Voltage:

120V, 60Hz, 1 PH

Interior Volume:

2.3 Cu Ft

LN2 Boost Cooling:

No

Model:

123H

Product Code:

chamber

Quote Required:

No

Temperature, Highest:

+175C

Temperature, Lowest:

-68C

Web Meta Description:

TestEquity Model 123H Temperature/Humidity Chamber gives you inbig-chamberin features and performance in a compact, 120V-input design.
Additional shipping charges will be applied after checkout
Description
Technical Manuals
TestEquity Model 123H Temperature/Humidity Chamber gives you "big-chamber" features and performance in a compact, 120V-input design.
2.3 Cu Ft Workspace (18" W x 16.5" H x 13.5" D)
Temperature -68°C to +175°C
Humidity 10% to 95% RH. See specifications page for limitations.
GN2 Purge System Included
Four Event Relays Included
Your choice of the NEW F4T Touch Screen Controller or the Original F4 Controller
High/Low Limit Control and Alarm
Viewing Window & Interior Light
4" Access Ports on Left & Right Side
Non-CFC Cascade Refrigeration
120V Input - Plugs Into Any 20 Amp Outlet. Export version available for 230V, 50Hz operation, see Model 123H-EX >>
3 Year Parts, 1 Year Labor Warranty
Made by TestEquity in Moorpark, California

Your choice of the NEW F4T Touch Screen Controller or the Original F4 Controller
F4T Touch Screen Controller
Modern touch screen interface
and connectivity
Original F4 Controller
Developed in 1998
NEW F4T Touch Screen Temperature Controller
The F4T is our next-generation controller. Featuring a touch-screen interface, it's exceptionally easy and intuitive to use. Includes RS-232 and Ethernet interfaces. GPIB is available as an option.
| | |
| --- | --- |
| 4.3 inch TFT Projected Capacitive (PCAP) color graphic touch screen | Modern interface for quick entry and readout of parameters and functions |
| Direct alphanumeric parameter entry | Quick and unambiguous entry of parameters for ease-of-use |
| Multiple levels of password security | Prevent tampering of critical parameters and processes by unauthorized persons |
| Profile archiving and transfer via USB Flash Drive | Quickly and easily transfer profiles to multiple chambers |
| Data Logging with transfer via USB Flash Drive or LAN | Simplify your documentation process |
| Graphical Trend Display | Eliminate circular chart recorders which have limited usefulnes |
| SCPI Commands | Easy programming of set points and readback of chamber conditions via Ethernet |
| F4 Compatibility Mode for most frequently used commands | Use your existing software that was written for the original F4 |
| NEMA 4 / IP65 Rated | Front panel protects the controller against damage from dust and water intrusion |
More about the F4T Touch Screen Controller >>
Original F4 Temperature Controller
Up to 256 steps can be programmed into as many as 40 nameable profiles. The context sensitive information key and guided steps make profile programming fast and easy. A four-line backlit LCD displays programming, setup, operating and help information. A large LED readout indicates the actual chamber temperature with 0.1° resolution. Internal logic provides refrigeration compressor control for responsive and reliable performance. Includes two alarms and seven event outputs to control remote devices. RS-232C communications is also included. GPIB, Ethernet and analog retransmit are available as options.
More about the Original F4 Temperature Controller >>
---
High/Low Temperature Limit Controller and Alarm
Provides independent protection against excess temperatures. Both high and low limits can be set. The upper LED readout indicates the actual chamber temperature while the lower readout indicates the status The limit controller will shut down the chamber and trigger the audible alarm in the event of an out of limit condition. A set of uncommitted contacts are available to provide a safety power interlock for your test sample.
Accurate Humidity Measurement
A fast responding Vaisala capacitive-type sensor eliminates the need for unreliable wet-wicks.
GN2 Purge Capability Standard
For low humdity conditions below 6°C Dewpoint (requires customer-supplied gaseous nitrogen supply). More Info >>
Optional Dry Air Purge Capability - Field Upgradeable
Optional Dry Air Purge is easy to add in the field (requires customer-supplied compressed air supply). More Info >>
Event Relays Standard
Four uncommitted solid-state relays are provided to switch the power to remote AC devices via the F4 Temperature/Humidity Controller.
120 Volt Input
The chamber draws 18 Amps maximum at 120 Volts.
You can plug it into any standard 20 Amp wall receptacle.
Viewing Window
Heated multi-pane window eliminates fog and condensation without a manual wiper.
Two 4" Access Ports
Lets you attach wires and sensors to your test sample through both the left and right side of the chamber.
Adjustable Shelf
A heavy-duty stainless steel wire shelf ensures proper airflow around your test sample for uniform temperature distribution.
Casters
Rugged casters permit easy movement.
World's Best Environmental Chamber Warranty
Only TestEquity offers a 3-year warranty on parts and 1-year warranty on labor. Our nationwide service network is qualified to do the job right. And we always have replacement parts in stock for immediate shipment. Labor warranty applies to the United States and Canada only. See the complete warranty statement here.
TECHNICAL FEATURES
Accurate Humidity Measurement
A fast responding capacitive-type sensor eliminates the need for unreliable wet-wicks.
Reliable Vapor Generator
Unlike "atomizing" systems, the heated vapor generator has no pump to fail or orifice to clog. The stainless-steel vapor generator assembly is double-protected against low-water and over-temperature conditions.
No-Sweat Cabinet
We use a combination of structural foam and fiberglass blanket insulation for a higher combined R-factor than just fiberglass alone. The door sealing surface is kept warm by circulating excess heat from the refrigeration system. The result is a cabinet that does not sweat due to condensation during low temperature operation.
Water Recirculation System
The optional water recirculation system provides a reliable source of demineralized water for the humidity system, using ordinary tap or pre-filtered water. Condensate from the chamber is returned back to the water tank. The recirculation pump operates only when needed to fill the chamber's humidifier to the correct level. Perfect for installations where a water line and drain are not available.
(Optional, and highly recommended) More Info >>
Reliability & Safety That's Designed In
Non-CFC refrigerants are used in a cascade (two compressors) configuration. Expansion valves provide optimum performance throughout the operating range. Pressure regulators keep the operating pressures within safe limits regardless of load conditions. Liquid injection ensures cool compressor operation during high-temperature pull down for long life. Sequential starting of each compressor reduces the current demand on start-up. Each compressor is protected by high/low pressure switches. Care has been taken to use a minimum number of fittings, joints and welds to reduce the possibility of refrigerant leaks.
All electrical control components are UL approved. The nichrome air-heater has a low watt-density and even heat distribution for reliable performance and fast response. A fusible link provides fail-safe protection against thermal runaways, in addition to the microprocessor-based high/low limit controller.
The side and rear panels are removable to permit complete access to the refrigeration and humidity system for ease of service and preventive maintenance.